Quick Navigation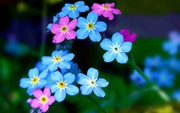 Rules andPlot
Introduction Model
Taken Characters & Their Faces
Canon List



Location Links:
Armonia's Sights
Armonia's Shops
City Outskirts
Sniegsmetsä Forest
Out Of Character
Vote For Us!


I have decided to run a little competition on the forum to encourage new members. The rules are simple: until March 10th (just over 1 month from now) everyone is to try and advertise like crazy. Use our advert and go nuts. The aim is to get at least a couple new members into here.

There will be a section in the introduction model where new members may put the username of the existing member who referred them to the forum.

The person with the most new members on the 10th of March will win a custom title under their name along with a custom colour, a customised icon under their title (like the admins around this place, except cooler) plus either: a customised profile picture or signature banner.

These prizes will be in effect from the 11th of March through till the 12th of April. Depending on how successfully this goes, I may even do more than one of the picture options for the winner.

Good luck and happy recruiting!

P.S. Please do not spam other forums with this, if our advertisement has already been placed there, do not repost as this can offend many forums. Thank you! Please check the 'Link Back' section for a list of places NOT to advertise on again.

All admins and  members are a part of this competition. If you need some starting-up tips, PM me and I'll be more than happy to help.

The code in the advert has been changed to incorporate a username of the advertiser without looking tacky. Please decide on ONE character and stick with that one throughout the entire month! No splitting the advertising between characters. That looks inconsistent and bad.

For all intents and purposes you are all considered 'admins' so no changing the wording of the 'Armonia Admin' part in the advert. 'Admin' looks (and sounds) much better than simply 'member'.

Try and keep a list of the places where you have posted. Both so none of us repeat the same place and in case a new member forgets who referred them.

P.P.S. Please please log on with ALL your accounts when you come on! Even if you don't post with said character. Please and thank you!
_________________

Admin





Posts

: 146





Similar topics
---
Permissions in this forum:
You
cannot
reply to topics in this forum