Quick Navigation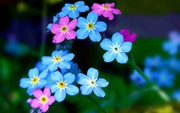 Rules andPlot
Introduction Model
Taken Characters & Their Faces
Canon List



Location Links:
Armonia's Sights
Armonia's Shops
City Outskirts
Sniegsmetsä Forest
Out Of Character
Vote For Us!


Sicarius, Tangier Archus, Alabaster
Nickname/s:
Cinders, he calls himself Redze (prnounced red-ZEE)sometimes
Age/DOB:
35
Height:
 6'1"
Marital Status:
Single
Sexuality:
Heterosexual
Play By:
Liam Neeson
Occupation:
Assassin (he 'claims' to be retired), Falconer, teacher (falconry, hunting, swordsmanship, you name it!). If you want to hire him, let me know!
Current Residence:
He owns a small cabin on the edge of the forest/mountain side, but he's a traveller and enjoys visiting the city.
Pets:
His falcon's name is "AVIS" and he rides a white horse named "FORTUNA"
"I'm a survivor - a living example of what people can go through and survive."
Physical Description:
The cloak is black, with the swirl like patterns being a dark teal. All straps and belts are dark brown leather with brass buckles; the boots are the similar style of dark brown leather, but clearly worn and used. While the buckles are polished, the boots are left to the mud. The cloak stops above the ankle bone to prevent the tear of the bottom. The hood is almost always pulled over to hide his face, however he occasionally takes it off to reveal cloth layers that cover the rest of his head (like an assassin feel). He insists that hair gets in the way, but doesn't like shaving it off.
If you manage to peek under the hood and beyond the cloth layers, his face is soft but with a hard gaze. He has no signs of scars or damaged tissue, and his facial hair resembles the modern 'rap industry' style, and has a slight reddish tinge to it.
His body is slightly on the skinny side and is toned and muscular. He's got a large scar on his inside left shoulder, and several uneven scars across his back from when he was whipped.
Personal History:
Sicarius grew up on the edge of the mountains in the Darkvoid Provinces. At a young age, Sicarius found it easy to disappear into the shadows, stalk silently along the terrain and around every corner. It felt as if the shadows whispered to him, and the air followed his bidding with ever step through dry bush.
Figures it was true, he had inherited magical abilities from his mother much to his father's horror and disapproval. He had beaten Sicarius and told him to stop.
He had never heard the wind whisper again. He learned patience and grace from his mother, hunting and survival from his father in the years to follow. As a young man, almost teenager, Sicarius heard the wind whisper again during a hunting trip and he followed it to the top of a large tree. Breaking a branch and losing his grip, he plummeted to the earth only to be cushioned from the air. His fall was heavy, but his father had still noticed. Outraged, Sicarius was severely beaten, being told that magic was a sin and that there was no choice but to beat the sin from him. At home, he was whipped outside to the point where he could stand no longer. His mother was his saving grace, as she cared and healed him in secret.
Sicarius' father had realized that his mother had assisted his recovery and killed her by accident as Sicarius just returned from gathering wood. Blinded with rage, Sicarius returns the favour by forcing too much air into his father's lungs and causing them to, litterally, explode. Exhausted by the amount of magic used (without the practice), he passed out.
Upon wakening, he fled and started a career as a hired killer.
He slept in libraries (both in the glowing city, and the shadow citadel), memorising poisonous plants, herbs and medicines. He memorized languages, and writings and various forms fighting styles. By night, he spent studying the ways of silence and shadow; stalking and fighting.
He started making a name for himself by becoming a theif, and sharing the occasional 'goods' with other petty thieves. Eventaully, he was asked to steal bigger and more valuable objects. Then came bodies, and bigger loot still.
He was able to afford better clothing and tools, spending most of his time stalking the rooftops. People began to whisper, and that's when he got his first job.
From then on, Sicarius was hired 'help', left to do tasks no one wanted to accomplish; they wanted no blood on their hands. This dark time included several assassinations desired by certain dark people in the Shadow Citadel. For a time, he was even hired as the 'Lord' of the Shadow Citadel's personal assassin, and occasional bodyguard.
When jobs brought him over the mountains, Sicarius began to enjoy his time spent there. Growing tired, and bored, he retreated to the other side of the mountain where he settled peacefully and alone... for the moment.
However, in most areas his name is still quite well known for his deadly reputation.
***He speaks many languages, his native language different while growing up. I'll use LATIN when he mutters something in his "tongue", and the translation shall be included at the botton of the post.***Alias:
Kimarie, but Sicarius is just fine.
Means of Contact/s:
PM would be easiest I suppose
Other Characters:
None yet!
Last edited by Sicarius on Fri Jul 05, 2013 9:26 pm; edited 8 times in total
Admin





Posts

: 40


Location

: Looking for my brain. Seen it?



Well, hello there MR.Alabaster



Posts

: 53



Welcome to Armonia, Sicarius.
I have added you to a group and you're now free to roleplay

I've added to the Wind/Air group since that's what it seems you use most as your magic. Also, if you want a home category made for you, just let me know.
_________________

Admin





Posts

: 146



Greetings Mr. Mercer, Ms Riviera.
Thanks, I'll let you know if I need anything.
Admin





Posts

: 40


Location

: Looking for my brain. Seen it?




---
Permissions in this forum:
You
cannot
reply to topics in this forum