Quick Navigation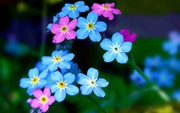 Rules andPlot
Introduction Model
Taken Characters & Their Faces
Canon List



Location Links:
Armonia's Sights
Armonia's Shops
City Outskirts
Sniegsmetsä Forest
Out Of Character
Vote For Us!


Daegonna Alejandra Ignacia
Nickname/s: Dae, Die, Gonna
Age/DOB: 30, Dec. 13, 1981
Marital Status: in a relationship
Sexuality: straight
Play By: Amy Lee

Occupation:
Owner of Daegonna's Apothecary
Current Residence:
small town house in Armonía City Middle District
Playing with fire is bad for those who burn themselves.  For the rest of us, it is a very great pleasure.
Author unknown
Personal:
Daegonna Ignacia lives up to her last name, which is Spanish and means fire. Her passion is fire and she always was interested in fire for as long as she remembered. While other girls her age played with their dolls, Daegonna went outside to play with fire. Just a little only, she couldn't risk her parents catching her, or anyone else catching her and tell her parents. 
She was born on the outskirts of Armonía and always has lived there, until she was old enough to move out and got her own place. Her parents had always ran the apothecary in town until a few years ago they handed it over to Daegonna. Her being an only child, she always knew that one day she'd own it and she always wanted to. Although, there was a time when she wanted to move out and discover the world, going on adventures and she did, when she was about 22 her parents gave her time off her job at the apothecary and let her travel. Daegonna enjoyed that time very much, especially since she could now train her fire spells a little more intensely. She became rather good at casting spells, but she didn't want to stay out traveling the world forever. So when her appetite for adventure was satisfied she returned home. 
Daegonna is currently living in a relationship with her boyfriend of 5 years, a human citizen of the Armonía City, who just got promoted as a professor and is currently teaching at the academy. (Subject not settled... whoever is willing to play my bonnie lad for me can choose something with fire would be nice, though)
Daegonna is hoping that he is the man she'd get married to, but first he has to pop the question of course. 
Daegonna is a passonate and eager young woman, loves Gothic clothes and usually dresses like that. She's strong and can be quite stubborn when it's about something that she is passionate about. She loves her parents very much, so if someone sets out to harm them or talk badly about them, she's the first to come to their aid. She can also be quick tempered, or cold as ice. Although usually she's a friendly and caring person, very committed to her job and her boyfriend. Very loyal, too and curious about new things.
The fire you kindle for your enemy often burns yourself more than them.
Chinese Proverb
Alias:
Michi
Means of Contact/s:
PM, E-mail (admins)
Other Characters:
Taryn
Hello Ms.Ignacio and have a nice day



Posts

: 53



Thank you very much Mr. Mercer



Posts

: 75



Greetings back to you, Mr. Fearghal



Posts

: 51


Location

: Armonia



Hello, m'dear! Welcome to Armonia

I'd add you to a group, but it seems you've beat me to it

Love your signature banner, btw.
_________________

Admin





Posts

: 146



@Sebastian:
why, hello there, too

@Arielle:
guilty as charged! lol

And thanks

that signature took me a little bit to complete, but like, too



Similar topics
---
Permissions in this forum:
You
cannot
reply to topics in this forum