Quick Navigation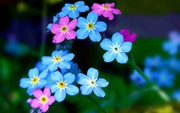 Rules andPlot
Introduction Model
Taken Characters & Their Faces
Canon List



Location Links:
Armonia's Sights
Armonia's Shops
City Outskirts
Sniegsmetsä Forest
Out Of Character
Vote For Us!


Hello everyone!
Just wanted to let you guys know that I'm going to be away over Christmas so there won't be replies from me for a couple of days.
I'm rather excited as normally we don't celebrate Christmas - Russians generally only do New Years and that's when we get presents and Santa comes. But this year I've been invited to Christmas with Anthony's family. My first Christmas!

xD
Anyways, will probably be back by (at the latest) the 27th. Hope all of you guys have a most fantastic Christmas/Hanukkah/holiday

Love and hugs,
Calypso
_________________

OMG that awesome!
This year our Christmas will be rather depressive so for me it's gonna be saddest Christmas ever.
But I'm glad you'll have awesome Christmas.
I've celebrated with Russians (rather embarrassing New Year Eve's second part), but didn't quite knew they generally don't celebrate Christmas. My mom has been speculating about the time though since they have different traditions.

Have great fun!



Posts

: 75


Location

: There



Ello ello! I'm back

Christmas was AMAZING! I had so much fun! However the heat (it's seriously been like 30 °C which is 86 °F for the past two days) has made me more lightweight, so I am not allowing myself near the champagne or wine xD But I GOT A TARDIS MONEY-BOX!

*dies* It's so brilliant and smexy andandand...*dies again*
Aww, I'm really sorry to hear that your Christmas won't be happy, Ev

What's wrong? If you need cheering up, I'll be on Armonia tonight, so we can either PM or RP, whichever you like.
I send you big Russian hugs to help get you through it *glomp-hugs* I also send you Patrick and Bomer in a giant box covered in tinsel and bows. They should get to you by tonight. Hopefully alive. I did poke breathing holes in the box...
Until then, here's some photos to cheer you up.
Bomer
and sexy
Simon
. Enjoy :3
_________________

Hey, lovely!

I am glad to hear that you had a nice Christmas and it's awesome to see you so excited about it. Mine is going pretty well so far, but I've had better, to be honest.
Anyways, Merry Christmas to everyone! I love you guys and I hope you'll all be happy and will have a great time! Xoxo.



Posts

: 12



OMG that's AWESOME!

Glad you had fun. Wish I'd teleport myself there... unfortunately TARDIS isn't mine nor Doctor is anywhere near...
OMG that's fantastic! Tardis money-box O.o Cool!
Yeah, well, Christmas spirit has obviously either died or left our home... No tree, no fun. Only depressed mom enjoying her holidays.
And co-depressed me in a puddle of drool and fainting subconscious (ODed Bomer last night), half-dead muse (too much CG for a night).
OMG thanks! *smothering HUG*
I'm gonna hand the pics over to my inner goddess so she can drool and melt

I hope they have fun in that box... there might be some surprises *whistles*
And Merry Christmas whoever still celebrates (those who have 2nd X-mas)!




Posts

: 51


Location

: Armonia



I am so so sorry for being away and letting the site get dead again guys.

Dealing with a lot of stuff in RL right now and also been reviving one of my other sites, so that has been taking it out of me.
I have a new topic up with Fenix, because unfortunately that is all I can do right now. If anyone has any ideas for future rps, I'm all ears.
So forgive the absence. Will be dropping by this week and trying to get it up and running again. If anyone has the free time to, I'd be super grateful for some help

_________________

Well, despite my credit-thinning and flu season I'm all open for business. At least topic-wise... or dunno-what-idea-wise...



Posts

: 75


Location

: There





Similar topics
---
Permissions in this forum:
You
cannot
reply to topics in this forum