Quick Navigation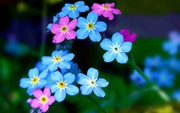 Rules andPlot
Introduction Model
Taken Characters & Their Faces
Canon List



Location Links:
Armonia's Sights
Armonia's Shops
City Outskirts
Sniegsmetsä Forest
Out Of Character
Vote For Us!


The top of an old, middle class house, which Brink rents using money from various odd-jobs, working, and household chores for the landlord.

To get to the door, you have to scale a small ladder, which leads to a tiny balcony. Leading into the room is a heavy oaken door, a runed crystal set into the centre of the patterning for protection.

Stepping inside, you can see an old bed, pressed into the far wall. To the right, the roof juts out in two places to allow for two tiny windows, looking out over the street. They're round and dusty, light somehow filters through into the room through them. Against this wall, there is a desk with a chair pushed underneath it. On top of this desk lie papers, books, candles, and sketches of the various runes and pentacles necessary for spell-casting. There's also a bowl of fruit, (which are probably all foul-tasting, nutritious, transformed rocks...)

Against the opposite wall, there are three large book-cases, heavily laden with years of study material, hand-me-downs, and fictional stories. All of them look well thumbed-through, to say the least.

The floor is bare wooden boards, with a rug thrown across the centre expanse to try and achieve the homely feel. The said rug is piled high in cast-aside clothing, books, and other junk that Brink simply cannot be bothered finding a home for.

Rope lines arc across the ceiling above your head. These lines are laden with laundry, clothing, and pegged up pages with coloured ink splashed across them. Any other student of the arts would quickly take note that he'd only underlined the important things, which unfortunately take up the majority of each torn-out page.

There's a smell of incense and bees' wax that leaves a pleasant, wafting aroma in the air.
Earth Admin





Posts

: 25


Location

: Armonia City





Similar topics
---
Permissions in this forum:
You
cannot
reply to topics in this forum