Quick Navigation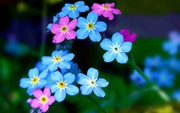 Rules andPlot
Introduction Model
Taken Characters & Their Faces
Canon List



Location Links:
Armonia's Sights
Armonia's Shops
City Outskirts
Sniegsmetsä Forest
Out Of Character
Vote For Us!


Nickname/s: N/A
Age/DOB: 35
Marital Status: single
Sexuality: straight
Play By: Jeremy Renner

Occupation:
Archer/guide
Current Residence:
Sniegsmetsä Forest
Courage is fear that has said its prayers.
Author Unknown
Personal:
Born near the woods to hard working parents, Eoin learned early on how to fend for himself. At a young age, Eoin was made an orphan after his parents were killed in an accident. It was during this time that Eoin was taken in by the Elves. As he grew up, the Elves trained Eoin to become a skilled archer/guide and tracker, picking up the Elven language at the same time. After several years, Eoin left the Elves and headed off to the Sniegsmetsä Forest.
Now living in the Sniegsmetsä Forest in a simple hut, Eoin lives off the land, away from the cities. Despite his willingness to help others, Eoin refuses to let anyone close to him, something that stems from the fact that he lost his parents at a young age and that he has lived on his own for such a long time. However, he does have a soft spot for the Elf maiden Aranel.
Fearghal family motto
Alias:
Edward
Means of Contact/s:
PM
Other Characters:
none
Welcome, Eoin

You've been added to a group and are free to start RP-ing. If you'd like a house (either in one of the sectors of the city, or in the forest), please let me know.
_________________

Admin





Posts

: 146



Thank you

A house in the forest would be nice
_________________
Earth Admin





Posts

: 83


Location

: Sniegsmetsä Forest






Posts

: 53




---
Permissions in this forum:
You
cannot
reply to topics in this forum