Quick Navigation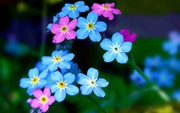 Rules andPlot
Introduction Model
Taken Characters & Their Faces
Canon List



Location Links:
Armonia's Sights
Armonia's Shops
City Outskirts
Sniegsmetsä Forest
Out Of Character
Vote For Us!


Sebastian Elliandro Miroslav Lumièrès
Nickname/s: Seb, Bastian, El, Miro
Age/DOB: 24
Marital Status: single
Sexuality: who labels anyway?
Play By: Mika

Half-Human/Human-Fairy mix
Occupation:Current Residence:
I could be staring at somebody new
But stuck in my head is a picture of you
You are the thunder,
I was the rain
I wanna know if I'll see you again
I said I love you, you said goodbye
Everything changes in the blink of an eye
It's been a while, I still carry the flame
I could put in a stardust in your eyes
Put a little sunshine in your life
Give me a little heart to feel the same
And I wanna know if I'll see you again

Personal:
Sebastian isn't a regular New Yorker. His family is magical creatures that got hidden within humans to live their lives.
Until age of seven he wasn't sure if he didn't live in a fairytale but then his sister arrived and their parents explained how different the world was.
Sebastian, like his sister and parents, is half-fairy and had his wings up until he was fourteen.
An explosion at shopping centre and half of building collapsing on the boy caused damage beyond repair and his wings got removed to save his life.
After long recovery Sebastian had troubles to get back to his life but his sister had encouraged him to not give up so he re-entered school and graduated.
They lived happily in their Brooklyn home until plane crash took away both parents, leaving brother and sister alone.
Then one day after loosing control over his magical abilities Seb unknowingly teleported both to magic place, Armonia.
Sebastian can control fire and water, fire becoming equal after explosion. But he can also do levitation and other small spells that don't take too much energy.
By the time I'm dreaming
And you've crept out on me sleeping
I'm busy in the blissful unaware
By the time I'm dreaming
And you've crept out on me sleeping
Tell me how am I supposed to care

Alias:
Ev
Means of Contact/s:
PMs, email
Other Characters:
Alastoria Ivanesca
Last edited by Sebastian Lumièrès on Wed Dec 26, 2012 2:36 am; edited 6 times in total (Reason for editing : adding details and finishing touches)
Welcome to Armonia, m'dear! Hadn't realised you'd finished your bio, so I apologise for taking so long. Anyways, what group would you like to be placed in?
I think I might put you in the 'fire' group for now as it sounds like that's his strongest element, however if you want to be switched to water, let me know

_________________

Admin





Posts

: 146



Thank you!

Yeah somehow managed to squeeze out my brain plus type that all up before battery dies

Well I kinda decided he can do fire as his prime ability and water secondary (although I know it was stated before it's water instead).
Just like Ala's wind-y and water's the secondary, making fire less prominent skill, just like for Seb's the wind-y stuff. I know complicated




Posts

: 53





Similar topics
---
Permissions in this forum:
You
cannot
reply to topics in this forum