Quick Navigation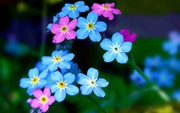 Rules andPlot
Introduction Model
Taken Characters & Their Faces
Canon List



Location Links:
Armonia's Sights
Armonia's Shops
City Outskirts
Sniegsmetsä Forest
Out Of Character
Vote For Us!


Brink Marcus Darkmoor
Nickname/s:
Brink
Age/DOB:
22 years old
Marital Status:
Single
Play By:
Justin Mentell (Deceased)
HUMAN
Occupation:
Student
Current Residence:
Armonia City's Middle District
How do I look?:
Brink dresses a lot heavier than he is. A slim, pale figure, he often wears dress trousers, a rumpled white linen shirt (with the sleeves rolled up), and heavy boots. Dug into the palms of his hands, left and right respectively, he has the runes for fire and healing. There mutilations are covered, and he always wears the fingerless gloves that he uses to hide them. His hair is scruffy, and he's often got a day or three's worth of growth on his jaw. His eyes often change colours and spark - an accidental repercussion from his healing rune that has affected him irreversibly.
He often has a heavy, green, woolen coat hanging from his shoulders, making him a lot bigger than he looks.
The darkest looks can kill.. Do you really want me to prove it?
Personal:
Brink was brought up under his mother's eye and caring hand, being led towards magic from a very young age. Since the age of five, he's been studying into the arts of magic, from transformation to conjuration and mastering the destructive forces that energy has to offer.
The only way he's achieved this so far his his stubborn nature. Definitely inherited from his mother, Brink will never give up on a task once he's set out to do it, anything from cooking to mastering the next spell in his tombs and books, which inhabit most of the empty space in his cramped flat. However, this stubbornness is not tempered with experience. Brink, more often than not, is led into trouble by his bull-headed ways, especially when mixed with the arrogance that only a young student can display. While he can hold his own in a fight, there have been a couple of sticky situations. The scars across his back are testament to the one-too-many-times that he's pissed off the wrong people.
However, this stubbornness also leads to good.
Brink has a passion towards helping others - his hope in the people of the city, despite the many pitfalls that the society of the Glowing City may have, has never dwindled. As a result, Brink keeps his friends close and takes utmost care of them, often putting himself, his health, and his grades on the line whilst on the war-path to drag a friend out of a rut. While this does mean he has a small company of loyal friends, it can also seriously run the boy down, and has resulted in a couple of growls from Armonia's baffled and frustrated scholars.
Daft and energetic, Brink is a joy to have around most of the time, although energy can become frustrating. He endeavours to have a happy demeanour almost perpetually while with his friends - a result of years of quiet darkness that drove others away.
Everyone has their bad days. He just had his bad years.
Brink refuses to allow any sort of repeat of that time in his life.
Often clad in a dark coat, bright scarf, and fingerless gloves, he keeps the various markings that he has instated on himself away from the public eye.
While on his neck lies a glowing necklace, his hands have runes carved into them. On his left, the rune for fire. On the right, the rune for healing. The gloves are designed to allow full effect by skin contact through his fingers.
With a constant smirk and raised eyebrow, the dark, tall, young man can easily melt into the background when he so desires; a watcher rather than a showman; the shadow in the corner, watching with bright eyes and an all-knowing smile.
_________________________________________________________________________________________________________
Alias:
Anthony Harrison
Means of Contact/s:
PM
Other Characters:
ADMIN
Earth Admin





Posts

: 25


Location

: Armonia City





Similar topics
---
Permissions in this forum:
You
cannot
reply to topics in this forum