Quick Navigation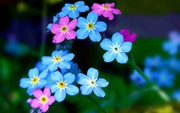 Rules andPlot
Introduction Model
Taken Characters & Their Faces
Canon List



Location Links:
Armonia's Sights
Armonia's Shops
City Outskirts
Sniegsmetsä Forest
Out Of Character
Vote For Us!


The ADMIN automatons are relics of a past age.




Huge, and made out of polished bronze, the ADMIN are the guardians of Armonia - The Glowing City. They destroy those who break the laws that they uphold, determining the fate of those that cause physical or mental harm within the city limits.

While the lesser laws, such as thievery or treason, are enforced by the City Guard and are subject to public trial and opinion, the ADMIN and their powers are universally accepted. Should the ADMIN decide on the death of a character, it is accepted that that person's time has come and that their fate is deserved in some manner.

ADMIN are independent of the will of the King, and governed by magical forces unknown to man, elf, and all others alike.

Their eyes glow different colours, depending on how close to breaking the law you are. Green is on patrol, Yellow is a warning. Those who have witnessed the occurrences of an ADMIN's eyes glowing red rarely discuss the events that happened afterwards.

Some ADMIN carry large, metallic hammers.

Never mess with an ADMIN and their hammer. They love their hammers.
Admin





Posts

: 6





Similar topics
---
Permissions in this forum:
You
cannot
reply to topics in this forum