Quick Navigation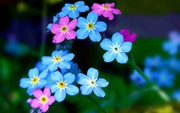 Rules andPlot
Introduction Model
Taken Characters & Their Faces
Canon List



Location Links:
Armonia's Sights
Armonia's Shops
City Outskirts
Sniegsmetsä Forest
Out Of Character
Vote For Us!


I'd seen this idea done by a lot of different sites and it seemed like a fun enough idea to try out here. I also hope that with this baby in place, we might get some increased activity, which would be nice :3

How it will work is this:

For female and male, all characters who have been active within the past week will have their names added to the poll. For couple it will all couples which have been made known to me (Calypso). For poster it will be the month's most active poster when the voting finishes.

All of this information will be thrown together into a poll and the members get to vote on this. Yes, you can vote for yourself, but where's the fun in that? Voting will finish when each member (not character!) has voted. In case of ties, the top two or three options will be picked and there shall be a re-vote.

Admin character's (mine and Anthony's) are allowed into the fray. However in spirit of fairness, we will not be voting for our own characters. Other wonderful admins such as Taryn and Evander can be voted for also.

If I have left anything out or you have any questions, please feel free to PM me. Anthony has no part in this, so just message me, not him.

The first poll shall be opened today and because it's our very first, all members will be in the poll, regardless of activity. It will be placed in 'Out Of Character' in a section I created solely for the purpose of these polls.

Happy voting!
Last edited by Arielle Riviera on Wed May 21, 2014 1:58 pm; edited 2 times in total
_________________

you forgot me in Admins... Anyway, like the idea, although I probably won't be around that much to make it into the vote I guess.
_________________
Earth Admin





Posts

: 83


Location

: Sniegsmetsä Forest



You were a given in the admin characters :3
I simply said mine and Anthony's cos we have a tonne of characters and didn't want members to feel cheated by it. I really didn't forget you as an admin.
_________________

I know, twin

I wasn't that serious when I said you forgot me

I still owe you a character though and I'm still planning to bring her up, once the study stress has subsided. Haven't forgotten her, but right now my mind focuses on another 'obsession' too

_________________
Earth Admin





Posts

: 83


Location

: Sniegsmetsä Forest



I have decided that ihe member spotlight shall run from mid-month to mid-month. Meaning that this current one is will be up until Sunday (NZ time) and then I will be putting up voting for the January-February contenders up. So log on and get active for those of you who'd like characters to go into the running!

For those that are new and who haven't participated before, please read my very first post in this topic. Thanks :3
_________________



Similar topics
---
Permissions in this forum:
You
cannot
reply to topics in this forum