Quick Navigation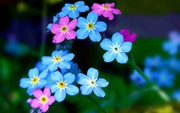 Rules andPlot
Introduction Model
Taken Characters & Their Faces
Canon List



Location Links:
Armonia's Sights
Armonia's Shops
City Outskirts
Sniegsmetsä Forest
Out Of Character
Vote For Us!


Here a list of the Character Faces that are already taken or reserved by someone. I will update the list whenever a new member puts up an introduction and is accepted, so this list should always be up to date.
This makes it easier to see if your desired celebrity face is taken

Please check here before posting up a character. Ignorance is not an excuse.
FEMALE CHARACTERS


Alexandra Stan (Alice Liddell)

Amor Hilton (Alastoria Ivanesca)

Amy Lee (Daegonna Ignacia)

Annasophia Robb (Luna Hawthorne)

Candice Night (Taryn Lullaby)

Delta Goodrem (Alora Reiterin)

Emily Browning (Lisette Draíochta)

Faith Wladyka (Felicity Mercer)

Freema Agyeman (Rorie Star)

Karen Gillan (Arielle Riviera)

Katy Angel (Lilith)

Katy Perry (Kiara)

Lucy Liu (Ivy Smith)

Megan Fox (Maleficent)

Mia Hays (Alvina Stark)

Reese Witherspoon (Luna Moon)

MALE CHARACTERS


Andrew Lee Potts (The Hatter)

Arthur Darvill (Fenix Aescar)

Benjamin Burnley (Kirakou Vulfram)

David Wenham (James Mercer)

Ewan McGregor (Malthael)

Hunter Parrish (Evandar Sanare)

Jeremy Renner (Eion Fearghal)

Johnny Depp (The Hatter)

Justin Mentell (Brink Darkmoor)

Liam Neeson (Sicarius Alabaster)

Matt Bomer (Christian Torres)

Mika (Sebastian Lumièrès)

Robert Downey Jr (Casúr Sciath)

Russell Crowe (Marcus Valerianus)

Tom Hiddleston (Huor Arcamanel)

Reserved Characters
Please check
Armonia's Offical Residents - "Canon" List
for a complete list of reserved/suggested play-by's and for characters that need a home! All 'Reserved Faces' are up for adoption and would love a loving new owner. If you would like to adopt one of them, simply register with that character's name.
Note: Although Johnny Depp is taken as the Hatter, he may be used for another character, seeing as the Hatter is a unique Depp look and we only need that. Normal-Depp can be used if wanted.
When taking up a reserved character, please make sure that the picture you choose for their d.p is suitably themed (ie nothing too modern, etc). This is a fantasy site, after all. If you are having troubles with finding a suitable picture, please discuss with us, the staff. We'll point you in the right direction :)The photos attached above are examples of suitable pictures.
Forum Administrator, Arielle Riviera
Last edited: 13 June '13
Admin





Posts

: 146





Similar topics
---
Permissions in this forum:
You
cannot
reply to topics in this forum