Quick Navigation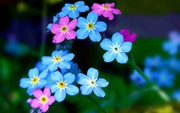 Rules andPlot
Introduction Model
Taken Characters & Their Faces
Canon List



Location Links:
Armonia's Sights
Armonia's Shops
City Outskirts
Sniegsmetsä Forest
Out Of Character
Vote For Us!


"so what if you can see the darkest side of me? no one will ever change this animal i have become
help me believe it's not the real me, somebody help me tame this animal i have become"
``````````````````````````````````````
Hey ya'll! I'm Faolan Dinfar, but everyone calls me McKenzie. Other characters I own include no one yet..

I found this place through Caly.
Need me? Just drop me a PM!
``````````````````````````````````````
..Name..
: Faolan Aerdan Dinfar
..Nicknames/Aliases..
: N/A
..Age..
: Twenty-eight
..Occupation..
: Hunter
..Current Residence..
:
..Sexual Preference..
: Bisexual
..Marital Status..
: Single
..Eye Colour..
: Hazel
..Hair Colour..
: Dark brown
..Defining Features..
: He has various scars, most of them varying in how light they are, from encounters he won't say about, but the most defining ones are one across his lower torso and one that you can find on the back of his right shoulder.
..Play by..
: Tyler Hoechlin
..Personality..
: at least 2 good paragraphs
..Skills, Talents and Powers..
: at least 5 original ones
..Parents..
: Byrden Rafael Dinfar - father, Cylmar Faowind Dinfar - mother
..Siblings..
: Harrenhal Byrden Dinfar - younger brother (deceased)
..Other Important Figures:..
: Gresforn - a mentor and second father figure to him
..History...
: at least 3 good paragraphs
``````````````````````````````````````
template and graphics by
Pixiewant2be
of Caution 2.0! Lyrics from "Slept So Long" by Jay Gordon of Orgy.



Posts

: 1




---
Permissions in this forum:
You
cannot
reply to topics in this forum