Quick Navigation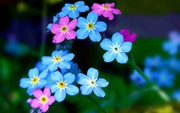 Rules andPlot
Introduction Model
Taken Characters & Their Faces
Canon List



Location Links:
Armonia's Sights
Armonia's Shops
City Outskirts
Sniegsmetsä Forest
Out Of Character
Vote For Us!


Kira had just recently finished selling some goods to the merchants. As he walked around the city, checking for any supplies, he noticed the stables. He decided to go check on the horses, as he did from time to time. But first, he went and bought a few apples for them, making sure they were the best ones he could buy. He tucked the apples into his jacket pockets and headed over to the stables.



As he entered the stables, he looked around slowly, trying to see if there were any horses that truly captured his attention. Kira scanned the stables, and his eyes fell upon a majestic chestnut colored mustang with a white streak down its nose, which seemed to be staring back at him. He walked over and held out his hand to the horse, determining how sociable it was. After a moment of this, Kira took out one of the apples in his pocket and held it out for the horse to eat. In response to the apple, the horse happily ate it from Kira's hand. As the horse was eating, Kira slowly rubbed its nose.



"You like that, buddy? Would you like another one?" Even before Kira finished his question the horse let out an excited nicker. With that, Kira pulled out a second apple and held it for the horse to eat. "Here you go. Eat up and enjoy."
_________________



Posts

: 11



Alora had been up since dawn. For anyone else the waking time would seem absurd, horrendous even, but she was quite used to it by now. Running a stable was hard work, and even with the early start Alora sometimes felt there just weren't enough hours in the day for everything. But now the chores were done, and she could have some time to herself. The horses had all been fed, watered, and the majority of them had been let out into the fields to enjoy the brisk Autumn air and the sparse grass. A few horses had been kept inside, left to relax after their jumping and dressage training that Alora had done with them. The rich apparently had better things to do then spend time training their steeds, instead paying her to do it. They dutifully showed up to classes once or twice a week, but that was hardly enough. The blonde often wondered why they even bothered with a horse if they had no time for it, but she felt like the answer wouldn't be one she liked, so she didn't bother finding out.

A frustrated groan left her lips and the blonde threw down her pencil, burying her head in her hands for a long moment. She'd been doing the stable finances, and as usual the picture was bleak. Autumn and Winter were always the toughest seasons; no one wanted to bother with lessons in the cold. A sigh left her lips, and picking up a bucket of carrots and apples from by her desk, she descended down the stairs from the loft and went to visit her darlings. Smiling to herself upon hearing someone chatting with the equines, she came up to the pair. "Looks like you've just made a new best friend,", she chuckled, giving the stranger a friendly smile. Coming over and patting the mustang's strong neck, she grinned at him. "Don't be so greedy, or you'll get too fat to jump the logs," she teased him lovingly. The mustang gave an indignant snort and enveloped the apple with his soft lips, crunching on it loudly as if in protest. Laughing, Alora patted him again and once more turned to the stranger. "Hi, I'm Alora."



Posts

: 27



Kira was so involved with the horse that he didn't notice the person descending the stairs. He wouldn't have even ever realized she was there had she not spoken to him. He chuckled when she mentioned them as friends.



"Only question is, am I his friend, or is it the apple that's his friend?" Kira ran his fingers through the mustang's mane. "He can be greedy, just as long as he promises to work extra hard tomorrow to burn off the apples." Once the mustang had taken the apple from his hands, he shook off the bit of horse saliva that remained. Upon hearimg the horse's loud crunch of the apple, he looked it in the eyes. "No back talk from you. It's not polite." He gently rested his hand on the side of the horse's face, and softly rubbed his cheek. After that, he turned to the woman and examined her. "You can call me Kira. And judging by the bucket of produce in your hand, you're either their caretaker or just a stranger like me who enjoys feeding random horses."
_________________



Posts

: 11





Similar topics
---
Permissions in this forum:
You
cannot
reply to topics in this forum