Quick Navigation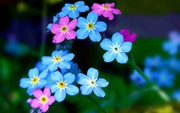 Rules andPlot
Introduction Model
Taken Characters & Their Faces
Canon List



Location Links:
Armonia's Sights
Armonia's Shops
City Outskirts
Sniegsmetsä Forest
Out Of Character
Vote For Us!


James Mercer
"
A good leader takes a little more than his share of the blame, a little less than his share of the credit."
``````````````````````````````````````
Hey
 ya'll! I'm Character Name, but everyone calls me John. Other characters I own include all other characters
here.
I found this place through Calypso.
Need me? Just drop me a PM!
``````````````````````````````````````
..Name..
: James Mercer
..Nicknames/Aliases..
:N/A
..Age..
: 28
..Occupation..
:Captain of the Guards
..Current Residence..
: The Citadel
..Sexual Preference..
: Heterosexual
..Marital Status..
: In a relationship
..Eye Colour..
: Brown
..Hair Colour..
: Brown
..Defining Features..
: N/A
..Play by..
: David Wenham
..Personality..
:
James is a man whom is brave and aggressive when he is fighting or in a stressful situation, but at the same time, he is a rather quiet person when in normal situations. James is quite loyal to the people he cares about, he is quick to react with anger and violence. James believes in maintaining the peace and the minimum usage of violence, but when those he cares about are harmed, he is quick to discard his beliefs of violence as a last resort, and instead regress to extreme violence.
James does not believe in the usage of magic, and is instead believes in the usage of more practical weapons. He prefers the usage of a sword and shield when up close, and the usage of a crossbow if he needs to attack something at a distance. James believes in a aggressive grand plan, but when in combat believes in a defensive fighting style. He believes in letting you opponent weaken himself first, before attacking the tired foe with extreme aggression.
..Skills, Talents and Powers..
:
Sword fighting
Shooting a Crossbow
Leading soldiers
Decent Chess player
Passable cook
..Parents..
:
Constantine Mercer (Deceased)
Theodora Mercer (Deceased)
..Siblings..
:
None
..Other Important Figures:..
:
Princess Aurora Rhydderch (Ex-Lover)
Princess Felicity Mercer (Daughter)
..History...
:
James Mercer is the son of Constantine and Theodora Mercer, his parents where of the Aristocracy, though they were rather impoverished. His father was the Captain of the Guards before him and since his father passed away, the position passed on to James. The position was not a hereditary one, atleast not officially. James became a member of the guard at a young age, and his father had groomed him to succeed as the captain. James while still a guardsman was involved with one of the kings daughter, though this entire thing has been covered up from the public, even though James was of the aristocracy, his family was considered to be minor nobles and his relationship with a princess would have been scandalous for all involved. 
When his relationship with Princess Aurora was discovered, he was reassigned from the Royal Guards and became a officer in the Kingdom's army. James distinguished himself as a capable officer and soldier during his career in the army. When his father died, James was recalled back from the army and to the family estates to take over. James himself preferred to stay in the army until he was informed he was to succeed his father as head of the Royal guard. James himself was puzzled at why he would succeed his father in that post due to his previous relationship with Princess Aurora. James was informed that he was going to be given the position due to his fathers urgings and that loyal and competent people were hard to find. James also informed that he was to stay away from the Princess unless absolutely needed.
When James took over the position as Captain of the Guards, James has tried to stay away from Aurora, mainly because of his belief that Aurora has long since moved on, and that bringing back the past would not be good for everyone involved. James still does care about Aurora, but has come to the decision that avoiding Aurora would be for the best, the relationship they had would only cause problems for both of them. James also discovered that he had a daughter with Aurora, he does try to spend time with her, but at the same time, he tries avoiding her. His reasons for trying to avoid his own daughter are quite similar to his reasons for avoiding Aurora, he believes that it would be better for everyone involved.
``````````````````````````````````````
template
 and graphics by
Pixiewant2be
 of Caution 2.0! Lyrics from "Slept So Long" by Jay Gordon of
Orgy.
Last edited by James Mercer on Tue Aug 26, 2014 1:30 pm; edited 3 times in total



Posts

: 53



You're basically done except for a few things:
Please put in a quote or lyric that suits your character, add in his current residence, and if he doesn't have any definining features, please just put N/A (same should go for nicknames and aliases, really).

After that, bump your ad we'll go from there.
_________________

Admin





Posts

: 146






Posts

: 53





Similar topics
---
Permissions in this forum:
You
cannot
reply to topics in this forum