Quick Navigation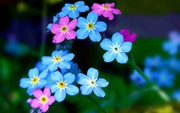 Rules andPlot
Introduction Model
Taken Characters & Their Faces
Canon List



Location Links:
Armonia's Sights
Armonia's Shops
City Outskirts
Sniegsmetsä Forest
Out Of Character
Vote For Us!


Alvina Stark
Nickname/s: Friends call her Ally or Little Lady (Stark)
Age/DOB: about 8 years old
Marital Status: n/a for an 8 year old.
Sexuality: not decided yet, but probably interested in boys some day.
Play By: Mia Hays

Occupation:
anything from being a pain in the butt to a delightful little girl who knows to cheer you up. Well, sometimes at least
Current Residence:
Sniegsmetsä Forest, eventually living with Eoin Fearghal
"Everything you can imagine is real."
Papblo Picasso
Personal:
Before the bad things happened to the young girl, Alvina used to be a very bright, spirited and cheerful person. She always loved nature and visiting the forest with her parents. She loved running around in the fields, smelling the grass and wet forest ground and she certainly loved the warmth of the sunlight softly touching her face. She was just like every child was: enjoying every moment of life and of course she would play pranks and sometimes get into trouble because she did things she wasn't supposed to do, but usually Alvina was a good girl with decent manners who knew her place when it came to it.
Being the daughter of known Lord Eric Stark and his wife Caroline, life wasn't always easy for the young Lady Stark. She often had to spend her days inside the castle walls learning all the things that a young woman had to learn, much to Alvina's dismay who'd rather spend her days outside, playing, running and doing all the normal child-stuff. She'd even want to practise her skills with a bow or a sword. That was much to her mother's dismay of course. So most of the time Alvina behaved 'properly' but she took every chance at getting out of there and be just a regular kid.
However, as she grew older Alvina learned to defend herself, stand up for herself and for others who've been treated unfair. She was a girl who believed in justice and who fought for it. She wasn't shy to call some else a liar, if that's what he (or she) was. No matter who that person actually was. It got her into trouble sometimes, yes, but her father always told her, that while sometimes it wasn't appropriate to do it the way she had, he was proud of her. He knew that she was going to be a strong young woman some day. Sometimes stubborn, but otherwise very lovable.
Up until almost two weeks ago everything was fine. But then the horrible 'accident' as they put it, happened. One night the young girl woke up to the smell of heavy smoke inside the castle they were living in. A maid who was with the Stark family for a long time came and got Alvina out of her room and out of the castle, intro the chaos outside. Everyone was trying to get away from the fire that had started near the stables and was now already inside the main castle. It was horrible. The smell, the heat and the chaos of people running for their lives. But Alvina couldn't find her parents!
She was told to run as far away from the fire and the castle as she possibly could. She would be found eventually. Alvina didn't want to, though. She wanted to be with her parents, with her father! He always made her feel safe and now he wasn't there. Where was he?
Alvina stayed close to the castle the whole night and when another maid found her the next morning she told her that her parents were both dead. Killed in the fire that burnt down the castle. Shocked, scared and devastated the young girl ran away into the forest and been there for almost two weeks.
In  Sniegsmetsä Forest she came across a hunter who lives there, named Eoin Fearghal. While he's been trying to be nice, Alvina is very shy and careful to trust strangers. And she still just wants her daddy, not knowing that he is out there, looking for his only daughter.
"Sometimespeople are beautiful.
Not in looks.
Not in what they say.
Just in what they are." 
Markus Zusak
Alias:
OldShatterhandsGirl
How You Found Us:
 am a Staff member for quite some time

Means of Contact/s:
PM on Taryn's account or Skype
Other Characters:
Taryn, Daegonna Ignacia



Posts

: 10






Posts

: 75





Similar topics
---
Permissions in this forum:
You
cannot
reply to topics in this forum