Quick Navigation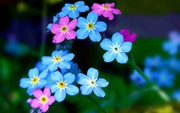 Rules andPlot
Introduction Model
Taken Characters & Their Faces
Canon List



Location Links:
Armonia's Sights
Armonia's Shops
City Outskirts
Sniegsmetsä Forest
Out Of Character
Vote For Us!


Alvina Fearghal


Nickname/s: open
Age: 8
Marital Status: single
Sexuality: straight
Play By: Mia Hays


Occupation:
N/A
Current Residence:
Eoin Fearghal's hut 
Personal:
Recently orphaned after her parents died in an accident, Alvina ran into the forest, only to come across Eoin Fearghal. Eoin took her in upon finding out she was an orphan like him, though he was hesitant to do so at first. Eoin is slowly warming up to the child, not knowing of the impact that she will have on him as she grows into a beautiful woman.  The rest is open
I'll take her up. Recently deleted an account on a forum nobody's active anymore, so... I got an open space. Sure, I won't be able to be around all the time, but I'd love to play her

_________________
you're welcome. Still, it'll take a little while to get her bio up. Can't work on it at the moment.

Another question... since she's just decided to stay at Eoin's place.... can I use a different last name for her for a while? I think if she just lost her parents it'll be a little too soon for her to take his last name.
_________________
thanks. Character's been registered, I'll be working on her introduction asap. But studying comes first, as always. (sadly, but RL is more important).
_________________
You're welcome, I understand

---
Permissions in this forum:
You
cannot
reply to topics in this forum