Quick Navigation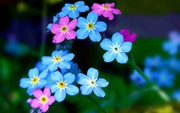 Rules andPlot
Introduction Model
Taken Characters & Their Faces
Canon List



Location Links:
Armonia's Sights
Armonia's Shops
City Outskirts
Sniegsmetsä Forest
Out Of Character
Vote For Us!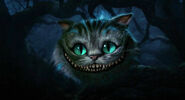 The Cheshire Cat
Two Hundred Thirteen || Wonderland Cat || Roaming The World Searching For The One To Save Wonderland || Straight

The Cheshire Cat is an unpredictable cat, to say the least. He is not above abondening his closest friends, and simply appears later once the battle is won. He avoids politcs, and instead is only interested in starting Alice down the correct path and guiding her until she saves Wonderland.
Alice is one of The Cheshire Cat's allies that he feels he can depend upon. Even if she has no clue what is going on or how to solve the problem, she won't give up until she does if she means enough to him. The Mad Hatter is an iffy friend for The Cheshire Cat, after the Cheshire disappeared during the first time the Jaberwock appeared the Mad Hatter took to dislike the cat. But, it seems that ammends were made when The Cheshire Cat came up with a plan to save The Mad Hatter's head. Or what's left of it.
The Cheshire Cat is to childish and unpredictable for lovers!
The Red Queen is an enemy of his, though a defeated one. The Jaberwock is another, again defeated. The Knave Of Hearts is another enemy of his, again defeated.
this page was made by megalittlesparrow of Caution 2.0



Posts

: 38


Location

: The Deep Woods



*squees* There's no way I couldn't in here. These two really need a thread. 

So, Alice's story this time round is that after she left Wonderland after the big battle, she returned only to find that what used to be Wonderland was now barren wasteland (the Shadow Citadel took over and destroyed Wonderland). Eventually she found Hatter and the March Hare who are now running a tea-shop, and is now living with them. 

Because my brain is dumb and uncreative right now, what if Chess and Alice meet there one afternoon? Or maybe in the forest one time? Maybe she's collecting berries or something and they stumble upon each other..? Any other suggestions are more than welcome; like I said, my brain is stupidly blah right now.



Posts

: 32



I can see The Cheshire Cat returning to what's left of Wonderland. The barren wasteland and everything, just so he can be a bit nastalgic. I think what would be interesting would be that if the Cheshire had gotten himself a replacement 'Alice' and when she attempted to save Wonderland, she dies. Leaving the cheshire to deal with a few angry Shadow Citadel creatures.

Not to many, of course. But he's not a violent thing, causing him to disappear or to be thrown into a body of water. Not sure which, the second would be much more dramatic though.. But I don't think there would be a body of water anywhere nearby!



Posts

: 38


Location

: The Deep Woods





Similar topics
---
Permissions in this forum:
You
cannot
reply to topics in this forum