Quick Navigation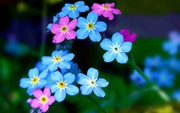 Rules andPlot
Introduction Model
Taken Characters & Their Faces
Canon List



Location Links:
Armonia's Sights
Armonia's Shops
City Outskirts
Sniegsmetsä Forest
Out Of Character
Vote For Us!


|| THE RULES || THE PLOT || FACE CLAIM ||
Secrets Never Told is a modern role-playing board set in the town of Toronto, Canada. 4 secret societies wage war on one another, unbeknownst to the average mortal, in hopes of being the first to get their hands on the most powerful artifact in existence: the Necronomicon. In the meantime, ghosts, vengeful spirits and even demons roam about, drawn by the book's power, and spread misery in their wake. The city's fate depends on you. Will you protect the citizens, use them as pawns or plot their demise? The choice is yours.
Brand
new
board of
intermediate
level and up.
No
set word count!
Original modern fantasy RP
set in a Horror/Paranormal setting.
Each character has access to
Special Powers
depending on their chosen faction.

---
Permissions in this forum:
You
cannot
reply to topics in this forum