Quick Navigation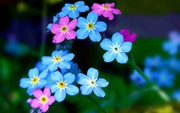 Rules andPlot
Introduction Model
Taken Characters & Their Faces
Canon List



Location Links:
Armonia's Sights
Armonia's Shops
City Outskirts
Sniegsmetsä Forest
Out Of Character
Vote For Us!


Hey all,
I can't help but feel a bit sad that I have to post my potential absence, but **sigh** I suppose it may be best.
Things are beginning to shake up a bit here, and not only is my university being a royal pain with courses and forms to fill, classes to find for the next three years...
But my grandmother is in hospital again, for the second time this month and I guess it's beginning to take a toll.
On top of things, my martial art instructor is pressing more and more, and while I love the teacher and what I learn, it gets a bit brutal (three hours of arm locks and pressure points gets a bit old after a while...)
I just feel like I need to do my own thing for a bit, wander in and about as I so choose. I'm more exhausted then I was, or at least feel it....
I'm not leaving forever, just taking a break. I'm really REALLY sorry I couldn't make the posts I'm currently involved in.....

Admin





Posts

: 40


Location

: Looking for my brain. Seen it?



I'm sorry to hear that things have become so stressful for you. I wish you all the best and hope that everything works out for you.
Take as much time as you need; RL is always more important than the rp world and it comes first. So don't stress about not being around much, we understand

Good luck with uni and hope your Grandma gets better. *hugs*
_________________

Admin





Posts

: 146




---
Permissions in this forum:
You
cannot
reply to topics in this forum