Quick Navigation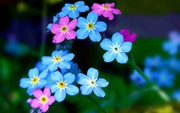 Rules andPlot
Introduction Model
Taken Characters & Their Faces
Canon List



Location Links:
Armonia's Sights
Armonia's Shops
City Outskirts
Sniegsmetsä Forest
Out Of Character
Vote For Us!


Evandar Sanare
Nickname/s: Evan.
Age/DOB: 28.
Marital Status: Single.
Sexuality: Bisexual.
Play By: Hunter Parrish.

Occupation:
Medical Student/Placement
Current Residence:
Armonia City in an apartment with his sister.
Don't you dare look out your window darling, Everything's on fire.


The war outside our door keeps raging on, Hold onto this lullaby.
Personal:
Evandar and his twin sister was born to a beautiful elf scholar that had fallen in love with a human male. Evandar was the first born and grow up looking after his younger sister. His family moved around due to the attitudes of others when the found out their half human/elf nature. At each place their mother would work at home and only their dad and them (who looked human) would leave the house for work or school, though they could never bring friends over. At one school, Evandar was attacked by a group which kickstarted his abilities, when the pain and injuries were mounted up and was almost enough to kill him, a wave of magic erupted from him and transferred the most serious injuries to those attacking him causing him to faint. Shortly after this event his family moved again.
It took longer for his sister to learn about her abilities, one day while walking in the forest they found an injured bird and she started stroking the birds broken wing before fainting. Evandar saw his sister fall and the previously injured bird fly away, and rushed over and helped his sister up and they found out the her arm was now broken.
The twins decided that they wanted to learn how to help others heal, so they started studying at medical school, to learn the non-magical ways of looking after others. Now they live in an apartment in Armonia city, on placement at a nearby hospital. Evandar has trouble making connections with others, due to his past.
Evandar and his sister share abilities, and have a twin bond (which allows them to feel where the other is and any strong emotions). Their ability is the transference of injuries, Evandar can only push his injuries to others, his sister can pull injuries from others onto herself, and on each other they can do both (Evandar can transfer injuries to and from his sister and so can she).
Brick walls and they're 20 feet tall, A castle on an island,


Anyways, What I mean to say is, I should let you in
Alias:
Zach.
Means of Contact/s:
PM.
Other Characters:
not yet.
Earth Admin





Posts

: 11



welcome there

_________________
Earth Admin





Posts

: 83


Location

: Sniegsmetsä Forest




---
Permissions in this forum:
You
cannot
reply to topics in this forum