Quick Navigation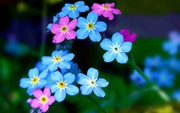 Rules andPlot
Introduction Model
Taken Characters & Their Faces
Canon List



Location Links:
Armonia's Sights
Armonia's Shops
City Outskirts
Sniegsmetsä Forest
Out Of Character
Vote For Us!


The title will appear in your profile sidebar, above your introduction post. It is supposed to be a reflection of your character. Cost for a title is 1000 Armonia dollars. Each character can only have one title, so choose carefully. If you decide later on that you want to change your title, you may do so and will be refunded 400 Armonia dollars.


The Assassin 

The Chariot (people who know exactly where they are going in life)

The Charmer 

The Cold One 

The Con-Man 

The Daredevil 

The Devil 

The Dreamer 

The Emperor (leaders)

The Empress (feminine leaders)

The Eternal Flame (immortal people, like the King)

The Fallen Angel (for those who used to good and innocent but have lost that innocence)

The Firework (those that live in the moment)

The Guiding Star 

The Gypsy 

The Healer 

The Hermit (travellers that dislike staying in one place, or those who prefer to be alone)

The Lost Soul 

The Moon (the dark ones; open to interpretation, obviously)

The Open Book (those that wear their life on their sleeves)

The Quiet Wind (quiet people)

The Rebel 

The Seductress 

The Silent (the shy ones)

The Sinner (the ones with a bad past)

The Snowflake (those that are pure, good and unspoilt by the dramas of the world)

The Sun (those that will always cheer you up and get you back on your feet)

The Tower (loyal friends)

The Wanderer 

The Wandering Soul 

The Warrior

The World (the world-weary ones)

Custom titles can also be won during various competitions that the staff will run, so keep an eye out for that! The list will be added to, probably once every couple of months so be sure to check back here!

If you're wanting a title but short of buying it by 100 dollars or less, I will allow the title to be bought and the character will simply go into debt until they pay it off by posting.
Code:

I [i]*insert character name here*[/i] want to buy [b]*insert title*[/b].
Last edited by Arielle Riviera on Tue Sep 24, 2013 4:57 pm; edited 1 time in total
_________________

Admin





Posts

: 146



I Alastoria Ivanesca want to buy The Firework.



Posts

: 75


Location

: There



I Sebastian Lumièrès want to buy The Rebel.



Posts

: 51


Location

: Armonia



Both titles have been added and the funds removed. Enjoy

_________________

Admin





Posts

: 146



thanks!

I've been wondering about a title for Christian but not sure which one… guess founds will be mixed, doubt he has enough …



Posts

: 37


Location

: Armonia



I
Alvina Stark
want to buy
The Quiet Wind
.
Taryn will pay for it.

if that's okay



Posts

: 10



Okay here it goes...


Christian Torres want to buy The Dreamer. From his own funds.
Thank you very much.



Posts

: 37


Location

: Armonia





Similar topics
---
Permissions in this forum:
You
cannot
reply to topics in this forum