Quick Navigation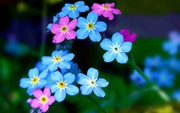 Rules andPlot
Introduction Model
Taken Characters & Their Faces
Canon List



Location Links:
Armonia's Sights
Armonia's Shops
City Outskirts
Sniegsmetsä Forest
Out Of Character
Vote For Us!


Hey lovelies! As you can see, I've changed our groups about. Instead of being based around which element you use, they're based on which species you are. However, because we need to know still which element you use, I have added a new profile field which
has
 to be filled in.
There are the fields:
Custom Title:
Added by an admin if you decide to purchase one (with game money).
 Introduction Post: 
[*url=*link of intro post*]here[/*url]
(remove the asterix)
Main Element Used:
Water, wind, fire or earth? This
must
 be filled in!
 Posts:
This cannot be edited/changed.
Armonia Money: 
This cannot be edited/changed.
Pets: 
This field is filled in by an admin, depending on whether any pets were named in your introduction. They can also be added if the character buys a pet.
 Species:
Also filled in by an admin, depending on which species your pets are. 
Relationship Status:
Filled in by you.
Partner: 
Filled in by you.
Also, I am happy to announce that I am opening up a shop where you can spend your hard-earned Armonia Money!

 Here you will be able to buy trinkets to help you in your magic. As you know, casting spells takes energy from the caster. The bigger the spell, the more energy is used up. Voluntary transformations (from human into animal, for example) use up energy as well. To combat this somewhat, many magicians carry trinkets with them - jewels such as rubies or sapphires in necklaces, rings and bracelets - that they instil the life-force of sacrifices such as hunted animals into. These pendants will slowly regenerate power, but magical energy leaked from the person will be reimbursed at a steady rate from the trinket. They cannot gift enough energy fast enough to change the balance's orders, so energy
will
 be taken from the caster, but less than without the trinket.
At the store you will also be able to buy pets. Each character is able to have
two pets
maximum. You will need to decide a name for your pet at time of purchase because names can only be changed
once
. Almost all species of animals can be brought at the store, except for unicorns and pegasus'. From now on, if you don't state in your bio that you already have a pet (though you will have had to have said pet for a substantial time to do that; you can't just decide you want a pet because you want a free one) you will have to buy it if you decide you want one. 
You will also be able to buy custom titles for your character. These are a reflection of the character and will be also featured on the sidebar profile. When you buy one this will be added to your profile and will be seen when you post. As of right now there are 30 different titles that you can choose, so there'll be something for everyone there.
I will be making up a shop and posting a list of trinkets, pets and titles that you can buy. All you'll have to do is reply in there with the character that you want the thing given to, money will be taken from the character's account and you'll be free to use the item you bought in topics from then on. When buying pets, you may want to start up a topic as to how you acquired said animal but you don't have to.
Have fun!

 Also, if we hit 1000 posts by the end of the month (total forum post count) I will be gifting everyone 200 game dollars. If we manage to hit 2000, I am gifting everyone 500.
_________________

Admin





Posts

: 146





Similar topics
---
Permissions in this forum:
You
cannot
reply to topics in this forum