Quick Navigation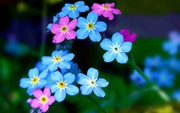 Rules andPlot
Introduction Model
Taken Characters & Their Faces
Canon List



Location Links:
Armonia's Sights
Armonia's Shops
City Outskirts
Sniegsmetsä Forest
Out Of Character
Vote For Us!


It was nice day and Sebastian had found himself wandering around the city, full of magic he yet had to inspect. He somehow had managed to bring himself to library of all places. He glared at his legs as if they could explain why exactly there, but then his brain reminded that not legs to be blamed, and he only shrugged.

Maybe it's going to be place where answers lie, or he'll meet someone to befriend.

Sicarius was seated at an empty table, or at least it was empty of other people mostly because he had taken up most of the space. It was a pleasant day outside, so most 'normal' people would be out enjoying it. Thus, Sicarius took this opportunity to his full advantage.

Books were spread out and opened to what ever page he had happened to stop at, they covered the table and sometimes even overlapped. Titles varied from 'The Shadow Lands' to 'Poisonous Plants and Animals', and even magic related titles, spells, and different weapons and their uses. A map was spread out underneath almost like a table cloth. There were questions the man needed answering.

With a wave of his hand, a few pages from different books flipped as if a small breeze was working in partnership with the reader. Avis, the falcon, was perched on his shoulder with its head buried under one wing as Sicarius poured himself in his reading.
Sebastian soon found himself wandering through library's shelves, hunting for something.
He was not sure whether it was good or dumb idea but he tried not to imagine his always bubbly sister being just right around corner or even across the street while he was still searching for her like idiot.

But one he'd been. He wasn't strong enough for magic he tried that one time, same one that resulted him waking up buried in snow.

So the young man, despite the weather calls, pondered through volumes of old books in the dark building.
At least he considered it dark, compared to outside. But he always had light with him.
Sicarius supported his head with one hand, as he waved on the pages of the books. Each lazy wave of his hand stirred the air and sloppily flopped the page over. That more or less summed up how this particular book was helping.
With a sigh, he glanced at a different book, waving the one in front of him closed.
Avis chatted in disapproval at the noise, and Sicarius absent mindedly petted the feathers on the back of its head.
"There there, Avis." He muttered quietly.

Then he felt it. The slow moving air through the library whispered a disturbance. The assassin raised an eyebrow, not looking up form his books. Judging by how slow the air rippled, who ever was wandering around meant no harm; in fact, they may even be librarians or someone looking for a good book. It wasn't something to really worry about, for the moment.

Humming quietly, he began to stack the books he had already read on one side, all the while with his eyes scanning the pages before him.
With a cautious and as an inconspicious as possible. Then he tried a small flame coming off his right hand fingertips. It came rather pretty and candle-flame like. It didn't burn him but Seb was rather sure it could burn down whole library, not just a book or two. But he had to suppress this devious wondering of the darkest corners of his mind. He wasn't that person anymore, at least not while he had to look for Alastoria, the still missing sister.

Suddenly he felt a presence of someone. Of course, that was logical, it was library, meant to collect book-wanting people, right? So no worries, just someone reading a book. Sebastian told himself. Sometimes he still tend to get all weird when he sensed other person presence.
Sicarius sat back in his seat, Avis chattering in annoyance from his shoulder. The air whispered to him, telling him someone was approaching, or well, wandering closer to his direction. He glanced over his shoulder to spot a young fellow, with a candle like flame balancing on top of his finger tip. Curious. Sicarius had never really seen many other people use magic out in the open like that... he was one of them, but then again, his was air and thus made things easy.

A small smirk danced across his face, as he crunched up hi index finger against his thumb. Flicking the air, he thrust a small buffet of air at the young man's finer in attempt to playfully blow out the small flame.
"I'm not to sure open fire is so wise around these old books. You never really know." He smiled, with a small wink.
As suddenly there was small breeze of wind putting out his flame Sebastian looked around. And suddenly a stranger spoke.
Sebastian blushed. "Well, I could try not to burn everything. If that fails then I can always look for a merfolk to help me put the fire out." he said with an innocent shrug.
Well, he better not try that, considering the general amount of clumsiness Seb possessed.
But not his sister, she would be too bright for that.

The young man smiled at the stranger, his hand finding the brown curls made attempt to ruffle the untamed hair but only made it messier. As usually, it happened completely unconsciously by Sebastian himself.
"You'd like my little sister. She was... is..." he stumbled slightly, he didn't know what had happened to Alastoria, "Alla could levitate. And she controlled water a bit. Too sadly I screwed up. She would most likely dump a stream on me for playing with fire in a place full of old books." Seb finished with a laugh. He so missed that girl.
Without even looking away, or even gesturing, the remaining books closed shut with a flurry of pages and stacked themselves on the far edge of the table. Avis, the falcon who was attempting to sleep on his shoulder, woke with a startled cry at the sudden action. He chattered in complaint, puffing out his chest feathers and occasionally shot Sicarius an 'angry look'.

Leaving Avis to his annoyance, Sicarius smiled at the other. He was kind, a bit shy, but definitely no threat. Leaning on the table, he thought for a moment. 'Is... was? Is she dead or missing, perhaps banished. Either way he seems careful to approach the subject, yet clearly misses her.'
He scratched the stubble on his jawline with a laugh.

"She seems like an enjoyable person. She's a fan of books then, I assume?"

He leaned back a bit, showing that he was sitting relaxed or at ease as to not look intimidating or pressing. He was calm as his eyes sought to look at his companion's.
"If you don't mind me asking... you... screwed up?"


Similar topics
---
Permissions in this forum:
You
cannot
reply to topics in this forum