Quick Navigation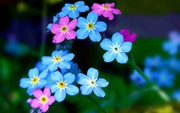 Rules andPlot
Introduction Model
Taken Characters & Their Faces
Canon List



Location Links:
Armonia's Sights
Armonia's Shops
City Outskirts
Sniegsmetsä Forest
Out Of Character
Vote For Us!


A tired but content smile playing on his lips, Fenix pushed open the door to Daegonna's Apothecary, the tinkle of the bell above the door signalling his presence to the shop's owner. The pungent smell of different ingredients infusing together in one perfume medley hit him as soon as he stepped inside, and this only served to make his smile bigger.

"Good afternoon, Daegonna," the healer greeted the bewitching raven-haired female, before looking down at the list in his hand. It was his day off and he was picking up supplies, both for himself and for his teacher.

Infusion of Wormwood, Valerian sprigs, Lavender sprigs, Lethe River water... He enjoyed this - enjoyed coming here and picking out ingredients for his job. He knew some females could spend all their time and money at the seamstress's; he could spend it here.



Ivy had had a pretty rough time lately, and not because of her friends or her enemies, but because of herself. Many thoughts had started running through her mind without even stopping to settle down a little bit and tell her what was good and what was not. She had no idea what was right and wrong, she had many problems bottled up inside herself. But as always, she walked around the city, her dark hair falling down her shoulders, her leather jacket and her boots giving her an all-tough air and her hands stuffed in her pockets making her seem totally uninterested and selfish. It was better this way.

She entered Daegonna's Apothecary, for the first time, really. She didn't believe much in such things, but this one time she had decided to give it a try. Why not... She had enough money at the moment, so she could start doing new things, maybe they helped.

"Hello," she greeted with the same cold voice she always used, as she passed by another client. She went to the female she assumed it was Daegonna. "I, umm... Do you think you can answer a few questions about a potion, or something like that?" she asked, eyeing the girl closely.
Hearing the tinkle of the bell announce a newcomer, Felix looked up from the jar of mistletoe berries he was mulling over. The raven-haired girl seemed familiar, though exactly how Felix didn't know. It was a big city after all; his photographic memory only extended to his patients.

Daegonna looked up from her spell-book to look at the girl addressing her. "A simple 'please' in that sentence would have been nice," the female said simply, bookmarking her spot and closing the book, "but sure, what do you want to know?"
Ivy raised an eyebrow at the girl's words. Huh, another feisty one... She had met many of these during her strollings in the city, or au contraire, in the woods. They didn't last long usually.

"Yeah, I don't really know what that word means," she retorted with a careless shrug. Her fingers passed through her dark hair which didn't seem to stay in place that day. "Here's what I need to know. You may think my questions are childish or something, but I've never believed in these magical potions, so I don't know much about them. Anyways, I was wondering if a creature can be turned back to human by one of these liquids." Her voice was low, almost a whisper, hoping that no one else, meaning the young man over there, heard it.
Daegonna's eyebrow shot up. "Well, you should learn it. It would serve you well in this city. It would make people more willing to help you," she said with a simple shrug. "Now, to get to this non-childish question of yours. It is possible, though such potions are really hard to make and will really take it out of you. We're talking about a week's recovery, at least, after such a potion. However, it really does depend on the species. Some species can't be changed permanantly," the female told her, eyes studying the young female. "What exact creature or species are you wanting to know about? I may be able to be more helpful and specific. Hypothetically speaking, of course," she added, saying the last bit slightly louder.

Fenix, who'd admittedly been trying to listen into the conversation, dropped his head, attempting to study his shopping list. Point taken, the question wasn't directed to me.

Just your Healer instincts kicking in, huh, his brain teased.
Ivy just rolled her eyes, totally uninterested at the young woman's advice about her being nicer. She had been nice at some point and that hadn't turned out too well, so she had given up this alternative a long time ago. Now she had only one thing her mind: the reason why she had come here. Unexpectedly, behind this confident, selfish mask was an unsure young woman, who had many problems but who didn't want to show them to anyone. That was probably why she was so alone at times.
"About werewolves," she replied simply, after she listened to the woman's explications. She may actually try it, after all. A week was a lot, but what a life she would have afterwards!
The poor thing's been bitten, huh? How awful.

"No potion will fully reverse the werewolf curse unfortunately," the raven-haired female started, "There are preventative potions, ones which prevent the person from changing at the full moon, but these must be taken each month. They will prevent the user from changing, but you'll feel crook for the duration. The body's fighting a war with itself - it's trying to change, but the potion isn't letting it. It's on the same scale as a fever I think, but Fenix would be able to clue you in on that better," she finished, with a nod at the Healer. "He's also the best to go to, if you need one of those potions."

It was at this moment that the male decided that he'd finished with his shopping and brought his items up to the counter. "What potions? Cluing who up on what?" he asked with a boyish smile.

Daegonna rolled her eyes good-naturedly, shaking her head. "Hasn't anyone ever told you, Aescar that it's rude to interrupt a conversation?"

"I'm not interrupting - I'm here to offer my professional services. Even though you probably don't need them right now," he shot back with what he hoped was a charming grin. Turning to Dae's conversation-companion, he stuck out hand to her. "Hi, I'm Fenix. Local Healer."

---
Permissions in this forum:
You
cannot
reply to topics in this forum