Quick Navigation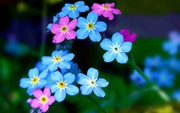 Rules andPlot
Introduction Model
Taken Characters & Their Faces
Canon List



Location Links:
Armonia's Sights
Armonia's Shops
City Outskirts
Sniegsmetsä Forest
Out Of Character
Vote For Us!


It had been a while now since his feet had touched the ground. So now Christian was hopping down from his sailboat onto the sandy beach.

It felt so great to feel every bit of the sand touching his bare feet. The human part definitely felt happy and only just by pure exhaustion refrained from childish bouncing up and down along the shoreline.

But he did let his merfolk part make swirls of water dance in the air between colourful bubbles, all that glittering in the sunlight.
And to add to his cheerfulness Christian had started singing too, some unconscious song that had popped in the mind of his tongue.
"Hey now, slow down, you," Alora laughed as Artemis pulled at the reins, trying to the sea water so she could dash in and go swimming. The pegasus gave a disappointed snort at her owner's lack of spontaneity but obeyed. Alora laughed, patting the gorgeous creature's neck lovingly. "Soon, my darling, soon."

The weather had been so lovely the entire day that by the afternoon, Alora couldn't take it any more. She left Altaira in charge, told the girl that she could take Apollo out for a ride if she wanted to, packed a picnic and rode down to the beach. She'd really wished that she could have taken Casur with her, but Alora knew that the blacksmith was busy and the blonde didn't want to take him away from his work. Maybe I'll stop by this evening, before he closes up for the night. It's been a while since I've seen him.

Letting Artie switch to a slow canter instead of the trot they'd been going at, the pair rounded the corner only to find that they weren't the only ones to have had the bright idea of visiting the beach today. A dark-haired male sat playing about with the water, making it swirl and dance in the air, singing some sort of exotic song as he did so. The blonde smiled as they came closer, Artemis giving a whinny in greeting to the stranger. "Afternoon," Alora greeted the man with a friendly smile, patting Artie's neck to keep her from bolting up to the stranger. "Pretty trick," she added, nodding towards the bubbles sparkling in the sunlight.



Posts

: 27



Hearing a greeting Chris turned around and gave a dazzling smile as he greeted back, "Afternoon beautiful lady with the charming companion."

He tried not blush at the compliment of his little show of joy. "Thank you nice lady, water's really friendly today." Christian ruffled his curly hair a bit, still smiling. The water kept dancing in swirls and bubbles around, now all of them.
The blonde's smile widened at the stranger's compliment as she dismounted and held onto the reins tight so Artemis wouldn't go bounding off to investigate the man in front of them. She was a curious creature and she'd be wanting to find out how he was doing all the water tricks.

Alora patted her darling steed's neck, who strained to get closer to all the water bubbles. "Artie, behave," Alora growled, though her tone was more kind than angry, like a teacher gently telling off a boisterous student. Looking back to the male, she grinned. "That I can see. It's not the only friendly thing here," she added with a slight laugh, nodding towards her equine. "Artie's dying to make friends with some of those bubbles..."



Posts

: 27



Christian smiled at the equine's antics. "It's alright. Artie can play with bubbles. I'm well rested so I can make more." he offered with a smile.
He liked animals. Well, generally. Even had a dolphin accompanying him while ago. But he knew caution couldn't hurt even if the creature was all friendly.
"I promise I won't run. Despite what happened some times. " Chris indicated the equine eager to make friends with his bubbles. "Y'know, I think one time there was a unicorn really friendly. A baby really, but so brave. I almost had to drown it to get the buddy stop trying to poke me with that horn. Guess the fellow thought I'm full of pink bubbles. " he told laughing. It had been a fun day. Except his ribs complained later as trying to convince him there weren't any bubbles inside him, well, duh.

---
Permissions in this forum:
You
cannot
reply to topics in this forum