Quick Navigation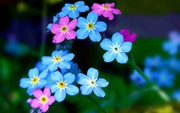 Rules andPlot
Introduction Model
Taken Characters & Their Faces
Canon List



Location Links:
Armonia's Sights
Armonia's Shops
City Outskirts
Sniegsmetsä Forest
Out Of Character
Vote For Us!


It had been at least a week since Maleficent had last been in civilisation. If you could even call the town she'd left that. Anything was better though than her current situation. She would have been glad even for a goblin's company right now. The mountains that bordered the Darkvoid Provinces were so isolated and lonely. She hadn't seen a single creature during the day. At night she heard the roar of dragons and other creatures she couldn't identify just by their call, but she had been lucky enough not to have faced one. She rather hoped her luck would extend up until she got to the  Shadow Citadel. After this tiresome journey, the last thing Maleficent wanted was to be eaten.

The very last of her provisions (some apples that she'd stolen from an orchard at the town and a loaf of rather stale bread) had run out, the last apple having been eaten two days prior. The woman had seriously underestimated how long the journey through the mountains would take. Exhausted and not being able to use her magic for fear of completely draining the last of her energy, Maleficent plodded on. She pulled the hood of her cloak up against the biting wind, but it provided no warmth. The woman looked up at the sky and frowned. She'd need to find shelter, and fast. Easier said than done. 

The wind had no intention of ceasing, opting instead to viciously pull at her cloak and knapsack. Maleficent looked up at the sky again, silently praying that the dark clouds wouldn't split open and start pouring rain down. That was the last thing she needed. Finally, the woman spotted a cave and a weak thankful smile curled up the corners of her mouth. Coming up closer to it, she gave a whistle to check if something was in there. Sharing a cave with a dragon or some other creature that would consider her lunch was not something that she wanted. There was no answering roar or growl but Maleficent wasn't fully convinced that the cave was completely empty. However she didn't have the luxury of being picky so she stepped inside, refusing to go in any further than the mouth of the cave, and sat down, leaning against the cold rocky wall. It wasn't that much better than the cold outside, but it was something. Her eyelids felt heavy and the need for rest overwhelmed her. Just ten minutes, she thought as her eyes fluttered shut and she drifted off to sleep. Ten minutes and I'll get going again...



Posts

: 29



((OOC: Note that this thread takes place before Tyrannus' transformation. He resembles more or less the same, but his armor is more dark gray then black. His eyes are a dark greenish gray, and his hair is jet black, short, but spiky.))
 
The wind was howling, the threat of rain eminent. Tyrannus, the key leader in the rebellion against Armonia, was stuck on horseback. His stallion, a huge black warhorse, plodded through the treacherous terrain without much enthusiasm; there was only so far he could be pushed and that limit was beginning to be reached.
Tyrannus had been notified of certain disciplinary issues in the twin cities guarding the road between the mountains, and issue that Tyrannus found needed to be addressed immediately. He had set aside his administrative duties, and had taken the task upon himself. After all, he had a reputation that would certainly assist and re-establishing control and soldier morale.
 
However, the return to the Shadow Citadel was a long one, and his journey ad just started. So far he was off to a fantastic start. His familiar, Morgoro, dragged his feet in the rock next to him, looking up with an unhappy snort.
"Go ahead Morgoro, there appears to be a cave up that way. Take a look." Tyrannus watched the bone dragon leap off toward shelter, and waited a few moments before following. If there were already occupants of the cave, then Morgoro would sniff them out.
 
He slid off his horse at the entrance to the cave. Morgoro wasn't within sight, and for a moment Tyrannus was hesitant in entering. The wind tugged at his chain mail armor, and he eventually gave in. Leading his horse inside, Tyrannus spotted Morgoro seated in front of a sleeping woman seated alongside the cave wall.
She didn't seem a threat, but one could never be too careful. He rested his free hand on the hilt of his sword at his waist, eyes narrowing suspiciously behind his helmet.

"This cave already taken?"



Posts

: 22


Location

: Looking for my brain. Seen it?



The howling wind is almost...peaceful. Almost like a strange lullaby, Maleficent mused as her eyes closed and she drifted off into the realm of dreams. A quick catnap to restore a tiny bit of energy was what she needed. She really wanted to make it to the Shadow Citadel at least by the morning. Not that she knew how far away she was from it, but she figured she had to be somewhat close. She was thoroughly sick of travelling by this point. The sorceress was tired, hungry and she wanted nothing more than to have a proper sleep without worrying if she was going to get robbed (not that she had much in the first place) or killed while her guard was down.

Maleficent's eyes flew open when she heard someone speaking to her. She rubbed her pale eyes to rid the sleep from them, almost jumping when she saw the majestic but frightening dragon in front of her. Instead she simply bit her lip and made a mental note to not make any sudden movements while the creature sat in biting distance of her. She would rather retain all her limbs, thank you very much. She looked over at the stranger, studying him for a moment. Warrior, if she had to venture a guess. Or soldier, though really they were just two different titles for the same job. 

"No," she replied, giving a shake of her head. "My cave is your cave, so make yourself at home," she added with a slight shrug and a hint of a smile. "I'm not sure if there are any carnivorous monsters hiding in the very depths, but I'm sure that we'll be safe enough." She sat up straighter, running a hand through her dark hair. "Travelling up to the Shadow Citadel? Or down to Armonia?" she asked after a moment of silence, her voice nonchalant enough though she was really quite curious as to the answer. If it was the former, some company would be rather nice.



Posts

: 29



Morgoro, the bone dragon, simply titled his head to one side like a curious dog as the woman woke. It blinked a few times, before narrowing his eyes and emitting a quiet growl. He made no movement, but simply sat there knowing he could easily pounce if he so chose.

"Morgoro," Tyrannus called sharply, leading his horse a bit further into the cave and dropping his guard. It was fairly evident that this woman appeared to be no threat, for the moment. His dragon companion snorted, then backed up, and trotted over to the knight's side.
"Well, if there are an critters back there, then Morgoro will definitely sniff them out." He smiled, finding himself in good humour... probably because there was a safe place to rest at last. So far, the odds were beginning to turn in his favour.

He started pulling gear off his horse, and setting against the far wall. If he was to be given a rest, then surely his horse deserved one as well. When she mentioned Armonia he froze. "Armonia... bah!" He growled, turning to face her. She clearly didn't know who he was, which indicated she wasn't really from around here... that or his reputation hadn't quite spread that far.... or he wasn't recognizable.
"Definitely the Shadow Citadel." A smirk danced up across his face as he studied the other for a moment. He approached the woman, and raised both hands to his head to remove the helmet. Tucking it under his left elbow, he extended his hand.

"Tyrannus Illordul." He introduced.



Posts

: 22


Location

: Looking for my brain. Seen it?




---
Permissions in this forum:
You
cannot
reply to topics in this forum