Quick Navigation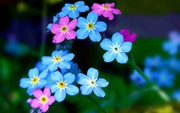 Rules andPlot
Introduction Model
Taken Characters & Their Faces
Canon List



Location Links:
Armonia's Sights
Armonia's Shops
City Outskirts
Sniegsmetsä Forest
Out Of Character
Vote For Us!


Early that lovely morning in the mystical City of Armonia, Daegonna walked up to the big, heavy wooden door of her Apothecary. The sun was just starting to rise over the roofs of the city but Daegonna was already up and about to open her shop. She probably wouldn't have any customers for another hour or two, but there were peparations that needed to be done, potions that needed to be finished and maybe, if time allowed her to, even a spell or two to be practiced.
Die pushed the key into the keyhole and unlocked the door. She pulled the key out again, put it into the pocket of her long skirt and pushed the heavy door open, entering her Apothecary. For her, it was going to be a typical day in the city.
Or was it?


Last edited by Daegonna Ignacia on Tue Jun 11, 2013 2:05 pm; edited 1 time in total
Sicarius was sore, there wasn't a doubt about it. He hadn't slept well the past few days, his dreams filled with haunting horrors of his past. His father's death seemed to be on repeat in the back of his mind, and the scars across his back from the beating seemed to ache with every replay.

He had awoken stiffly and early, the sun hadn't even risen yet. He was dressed as usual, his hood pulled low over his eyes as he left the comfort of his temporary residence to wander the streets. Avis, his falcon companion, was perched upon his shoulder minus the hood; if Sicarius wasn't feeling one hundred percent, Avis would be his extra eyes today.

The pair took their time, absorbing the fresh early dawn air as they took in the sights. Sicarius enjoyed watching and the abilities he seemed to get from it; watching people's mistakes, or learning new hiding places within the city. His wander took him to the front of a place he hadn't visited before; the Apothecary. Maybe his subconscious was trying to tell him something.

Approaching the door, he peered through the glass to notice that the owner was indeed present. Hopefully she wouldn't mind him arriving quite early in the day.
He knocked on the window twice with the middle joint in his finger, before opening the door.

"I hope you don't mind company this early in the morning." He smiled pleasantly, entering the store and pulling down his hood politely.
Daegonna was standing at the table next to the cash register and worked on a potion that needed to be filled into small potion bottles. It took quite a lot of concentration to get it done without spilling anything, but she was a master of filling those bottles by now. After all, she had done it since she was a little girl.
Die began humming her favorite song of the moment as she worked and she didn't even realize that she was humming. But it filled her mind and heart with lightness and she soon found herself in a good mood. Sometimes getting up this early seemed to be a good thing. Especially after the great day she had last night with her family and boyfriend. She smiled a little as she thought about last night.
Hearing a knock on the glass the wooden door being opened, Daegonna looked up at the person entering her apothecary. She was surprised to see someone in here this early in the morning, but she didn't mind the company at all. Especially not since he asked in such a polite way.
"Not at all. Come on in." Die said to him. "Can I help you?"
"Perhaps you can." Fate had brought Sicarius today, and he took his time wondering over to the counter. He absorbed in the store, and instantly found that he enjoyed the atmosphere. Sicarius liked to collect little things, some of them herbs and little trinkets. This store seemed to amplify his love for the 'hobby'.

He smiled as he approached, and leaned on the counter top with folded arms. Avis chattered from his shoulder, looking around him before becoming interested in cleaning his feathers.

"I like your store." He admitted. "Its got a certain character to it. But aside from that, maybe you can offer some advice. I've got some old wounds from when I was young that were.... improperly treated. They're beginning to stir up a bit of pain and stiffness. I was wondering if you had anything to help."
Daegonna watched him for just a little moment, then she looked at her small bottle and finished filling it. She set the potion down and put a cork on the potion bottle she just filled. Dae set the potion bottle aside and then looked up at her visitor, listening to what he asked of her. 
She's been in the apothecary business all her life, she knew quite a lot, maybe not everything but she was always determined to try and find something for her customers. 
"Hm..." Dae thought. "We could try some herbs, or a potion perhabs. Just for the pain and it probably won't work forever, depending on the wounds of course." 


Probably not, but it was worth a try and better have something relief the pain than to have it all the time. She knew how pain could drive someone crazy, she'd seen it before and felt it once.
"But maybe you can find a healer that can take a look at those wounds again some time."
Sicarius reached up and scratched the side of his jaw. Visiting a healer would be wise, but it could potentially lead to questions. 'How did you get those scars?', or even worse they may recognize the patterns and ask a bit of back story. Letting people around here know he was born and raised on the other side of the mountains may not be so wise. He knew the struggles between the two 'countries' was extremely difficult and complicated; he knew this first hand. Perhaps if he just disregarded it, she wouldn't insist on the 'healer' option.

He dragged his hands over his face with a sigh before placing them back on the counter. Avis chattered noisily and fluttered his wings, before proceeding to butt his head against the side of Sicarius' head.
"Hmm, what kind of potions do you have?" He stroked the top of his falcon's head absent mindedly, looking at the bottle she had just filled. He smiled.
"Aside from ones for pain, of course. I do believe you have my interest!"

---
Permissions in this forum:
You
cannot
reply to topics in this forum