Quick Navigation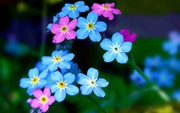 Rules andPlot
Introduction Model
Taken Characters & Their Faces
Canon List



Location Links:
Armonia's Sights
Armonia's Shops
City Outskirts
Sniegsmetsä Forest
Out Of Character
Vote For Us!


For those who are wanting some kind of interaction with my evil, dark lord feel free to reply!
I can bring him into Armonia, as a 'visitor', or if people want to visit him in the Shadow Citadel, either works fine for me!
On another note, if you would like to make minions, or have a shot as Queen or a knight go right on ahead! I can answer any questions about locations, cities, or environment. I have lots of plans for these evil provinces. >

About Tyrannus:
He can appear frightening, ghostly, and menacing, and he really loves the terror and fear image he creates. He thinks as himself as a god, and enjoys bringing up people's hope only to rush it down again.
Aside from his evil figure, he really enjoys throwing a party, making an entrance and showing off. He can be quick sociable, and even charming once past the rough exterior.
BIO



Posts

: 22


Location

: Looking for my brain. Seen it?



Ooh, Huor would love to get an audience with Tyrannus. He hates most people in Armonía as much as the King, particularly humans. He'd want to offer his service and help the Shadow Citadel and its forces however he can.



Posts

: 6



oohh ho ho!! Wonderful! I can start a thread if you'd like!




Posts

: 22


Location

: Looking for my brain. Seen it?



Sure thing, that'd be awesome.




Posts

: 6



I would love to do a thread with Tyrannus! :3
So while trying to write up my new bio, I'm trying to come up with a way that my girl could still continue to do magic without being punished for it (really didn't think the whole no-magic-in-the-Darkvoid-Province thing through originally) so I was thinking that maybe after she fled to the Shadow Citadel, she met the king? And either became something like a magic advisor or something for him, or maybe they were lovers or something for a while...

Actually, we might have to rethink the no-magic thing. Maybe magic can be used (the dark witches, wizards and faeries have to do something, after all) but it is rare and less common than Armonia...?

Anyways, I went off on a tangent there. Bottom line - I'd love a thread with these two. Lemme know :3



Posts

: 29



jrngzrnfzmmfddzgyes. Keyboard mash explains my excitement quite well actually.
Oh yes. Partah with the Kiiiing! MWAHAHAHHA!!! 
hat ever really works for me, if they were lovers for a while she could have vanished then come back, or you can start from the beginning.

 It's really up to you. Let me know what you'ld like, and I can make it work.

As for magic, I agree. After all, the King himself uses/is magic. we could make it less common, and it coudl make non-magic users feel uncomfortable maybe?
Admin





Posts

: 40


Location

: Looking for my brain. Seen it?



Teehee, I'm really glad!

 I'm sooooo excited to be playing her!!!
So what if he finds her somewhere in the mountainous area/outskirts of the town, weak from her travels and he takes her in? Now, I know that this sounds rather out-of-character for him, but I figure she'd be in her usual evil-like outfit and he might be able to figure out that she's not exactly a goody-two-shoes. Either that, or they could meet in the city at some point after she's settled in somewhere. Either way's fine with me.
Anyways, then friends and lovers, or whatever. She could get him to help her in her quest to destroy Aurora and get revenge on Armonia's Queen. I'm thinking to explain her absence, she would have moved closer to Armonia to try and find Aurora. Maybe she could have stayed in Wonderland's castle? Y'know, after Tyrannus destroyed Wonderland and made the castle his own...
And then she shows up again, near death cos of the battle with Aurora's lover boy. She gets healed up, blah blah blah and is now back to plotting the downfall of Armonia's royal family...



Posts

: 29




---
Permissions in this forum:
You
cannot
reply to topics in this forum