Quick Navigation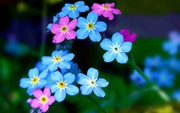 Rules andPlot
Introduction Model
Taken Characters & Their Faces
Canon List



Location Links:
Armonia's Sights
Armonia's Shops
City Outskirts
Sniegsmetsä Forest
Out Of Character
Vote For Us!


Nickname/s:
Vicky, Starry.
Age/DOB:
23
Marital Status:
Single
Sexuality:
Bisexual
Play By:
Freema Agyeman
Occupation:
Trainee doctor
Current Residence:
Armonia
You hate because I'm everything what you ever wanted to be,


and I don't mind cause I love it when you're looking at me cause I'm a rockstar, rockstar, a pretty little problem, uh-huh.
Personality:
Rorie is kind, sweet and loyal. She loves learning and she has a determined attitude that she refuses to disregard. She's stubborn and argumentative and she'll stand up for what she believes in. She doesn't get angry so easily but when she does she can be very scary. Rorie is flirty and she flirts with almost everyone. Rorie likes teasing people, but only playfully, and for a joke. She can be very friendly and warm and she's always willing to offer a hand to help someone along. Rorie hates selfish people and show-offs, and she's quite sassy. Rorie is an easy-learner and she wants to be a doctor one day. Rorie loves to smile and she loves to do good things such as helping people. However, she can be pushed to her limits and when she is, there are severe consequences.
History:
Rorie hated her father. He was abusive, cold, and always blamed her for things. Since Rorie has a little sister, May, to look after, she ran away to live with her mother in Armonia, with May in tow. Their mother adores them but she always has to work, as a singing waitress, long hours for more money. Rorie raised May from when she was little, even though there's only 8 years between them. May loves Rorie and Rorie returns the love for her sister. Rorie taught May to write, read, draw, and sing, and now May does all four quite well. Rorie went and started her training for being a doctor, and now that May is 15 she likes being left alone, although she enjoys her talks with Rorie. Rorie met her first boyfriend, Michael Brody, at her mum's work. After a long year, he asked Rorie to marry him. However, Rorie wasn't ready and she couldn't answer. Michael explained that change was good and that all she had to say was yes. Rorie waited a long three days, thought about it, and finally rejected him. He left, angrily.
Now, Rorie is still working to become a doctor. She's realized that she's bisexual and that she wouldn't mind being in a relationship but for now she wants to work on her career instead of seeking out for a relationship. Two months ago, May got into hospital because she was hit by a vehicle. May is now desperate to become a doctor because May, despite the fact that she's out of hospital now, is on crutches and, because of how clumsy and silly she can be, needs a medical person around. Rorie is almost finished with her course, but there are a few things that remain for her to do.
"Just say yes and everything will change. Say no and we'll never get further in life. It's always up to you."
Michael Brody
Alias:
Carmen
Existing Member Who Referred You:
Calypso
Means of Contact/s:
Email, PM, Skype
Other Characters:
Luna Hawthorne



Posts

: 4



Another Healer, huh? Armonia always needs more of those... Welcome!

~
Accepted and added m'dear! <3
_________________

Admin





Posts

: 146



Thanks, Miss Riviera. I won't let Armonia down.

~
yaay <3



Posts

: 4






Posts

: 17



G'day miss Star, nice to meet you

_________________
Earth Admin





Posts

: 83


Location

: Sniegsmetsä Forest





Similar topics
---
Permissions in this forum:
You
cannot
reply to topics in this forum