Quick Navigation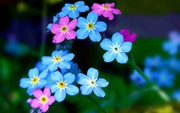 Rules andPlot
Introduction Model
Taken Characters & Their Faces
Canon List



Location Links:
Armonia's Sights
Armonia's Shops
City Outskirts
Sniegsmetsä Forest
Out Of Character
Vote For Us!


Nickname/s:
Lulu, witch.
Age/DOB:
19, 29th November
Marital Status:
Single
Sexuality:
Bisexual
Play By:
Annasophia Robb
Occupation:
Unemployed.
Current Residence:
Armonia.
All this time we were waiting for each other, all this time I was waiting for you.


We've got all these words, can't waste them on another, so I'm straight in a straight line, running back to you.
Personality:
Luna is a very dreamy and calm girl. She loves peace, and the war going on has made her question a lot. Luna was always very curious, and she loves investigating even now. Luna is very kind and gentle and loves making friends. She's willing to be there for anyone who needs it and she has a soft spot for animals. When she sees someone she loves getting hurt she can get very angry and her calm and dreamy state fades. Luna loves being a witch but she doesn't often tell people, because there's a niggling fear in the back of her mind that maybe they're going to lock her up. Luna is very stubborn but she can also get very sensitive. Her anger can get out of control a lot of the time but she seriously apologizes most of the time afterwards. Luna has very vivid dreams and often makes wishes about living in those dreams, although she is fond of Armonia. Luna's favorite place to be is with nature. Luna's past troubles her and upon bringing it up, she can only stay strong and dignified about it for so long. Luna hates seeing people cry but when she herself cries she doesn't stop it. Luna is bubbly and warm and always willing to give anybody a shoulder to cry on. She was often told by her sister that she's too nice and trusting, and that's very true. Luna loves sweet things and she's a hopeless romantic, dreaming that one day, someone will come and sweep her off her feet. Luna is also very creative and loves writing and making things.
History:
Luna's first memories were seeing her sister, Mary, holding her, rocking her, smiling and laughing with her. Then, when Luna was 3 years old, everything started going down hill. Her parents started fighting, big time. Mary used to hold Luna, every night, singing gentle songs into her ear. Then, when Luna turned 4, her mother died of an undiagnosed illness and her father was murdered. Nobody knew who it was, because that person had been extremely careful, leaving no clues. Luna is still very heartbroken by that incident and when she talks about it she breaks down crying. But it wasn't quite over, as everyone suspected, oh no. A few years later, just as Luna was starting to get on with her life, her favorite uncle Ben vanished and Mary was killed, probably by the same person who killed her father. Luna was taken to live with her aunt Melissa, in Armonia. By this time, Luna was scarred, but bravely went on, still living a calm and dreamy life.
By the time she was 11, she was showing signs of magic. She was able to do very minor things, and slowly, as she got older, she was able to do more and more and by 18, she had gotten rather good at it. She still lives with her aunt Melissa, but she spends barely any time at home, and spends most of her time getting down to the sea, or perhaps just exploring the forests and nature around her. Often, Luna whispers to the trees, since she considers them her only friends.
Luna likes to use magic a lot, and the element she uses most is water, since she has a certain love of water that she can't really place.
"Nature is beautiful. Magic is beautiful. But you know what isn't beautiful? Hurt."
Luna Hawthorne
Alias:
Carmen
Existing Member Who Referred You:
Calypso
Means of Contact/s:
PM, email, Skype.
Other Characters:
None yet.



Posts

: 11


Location

: Armonia



Oooh, a water girl, huh? Well, maybe we shall meet some day at the ocean. I can even teach you a few spells or two *chuckles*

~
Accepted and added, m'dear! Any questions, just ask :3
_________________

Admin





Posts

: 146



Hello Ms.Hawthorne, but please if you ever come to my armoury, refrain from using your water magic, I am for some reason terribly afraid of water now



Posts

: 17



*grins* I would like that very much, Miss Arielle.

Hello, Malthael. I promise I won't use water magic in your armory.



Posts

: 11


Location

: Armonia





Similar topics
---
Permissions in this forum:
You
cannot
reply to topics in this forum