Quick Navigation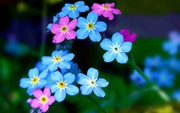 Rules andPlot
Introduction Model
Taken Characters & Their Faces
Canon List



Location Links:
Armonia's Sights
Armonia's Shops
City Outskirts
Sniegsmetsä Forest
Out Of Character
Vote For Us!


Christian Emmanuel Torres
Nickname/s:
Chris, Many, Ris, Nu, El, Torry
Age/DOB: Marital Status:
single
Sexuality: Play By:
Matt Bomer
Occupation:
Sailing
Current Residence:
Yacht anchored at harbor
This is how I show my love
I made it in my mind because
I blame it on my A.D.D. baby
Maybe I'm a different breed
Maybe I'm not listening
So blame it on my A.D.D. baby
Personal:
Christian Emmanuel Torres is a loner and traveller. He's friendly but cautious about anyone he meets. Chris might seem bit careless at times but mostly he tries to be less like that.
Nevertheless, Christian enjoys some reckless and moderately dangerous adventures. He's a sailor and loves to travel seas with his sailboat. He also owns kayak and several watersports equipment.
Since late teens Chis knows he's not like other people around him. But he never asked anyone about it, fearing their anger.
Christian had only his father as family. His mother had been mysteriously missing ever since he was five years old. He used to have older brother, but he'd never been mentioned by his father because of another mysterious disappearance.
So Chris grew up with his two younger siblings -brother and sister, Damian and Lisander.
After graduating high school Christian continued to sail, but now more serious since he felt this strange belonging to water.
It was only after college he realized he had some mysterious abilities related to water so he bought his first sailboat and started traveling seas.
He'd managed only four years before huge storm crashed his boat, nearly killing him, and Christian found himself in some other world.
Miraculously he got back his kayak and other equipment almost untouched, but his sailboat was beyond repair so he got new one.
Christian is only half-human. His other side is magical - merfolk - gift from his mother who indeed was half-mermaid, half-fairy.
He can manipulate water in any way as long as there was at least a molecule or two of water, swim and dive for hours without need of air.
Occasionally he can levitate, but only if feeling strong and well rested, and also create some wind breezes, only if concentrated hard.
Explosions...on the day you wake up
Needing somebody and you've learned
It's okay to be afraid
But it will never be the same
It will never be the same....
Sail with me into the dark
Sail!
Alias:
Ev
Existing Member Who Referred You:
LOL! Me!
Means of Contact/s:
PM
Other Characters:
Alastoria Ivanesca, Sebastian Lumieres



Posts

: 37


Location

: Armonia



Half-merfolk, huh? Well you're certainly an interesting one, Mr Torres. Maybe some day we might meet out in the ocean... *smiles*

~
Accepted and added! Have fun!
_________________

Admin





Posts

: 146



I'm sure it will be fun time. I'll make sure to not miss that.
~~~~~
thanks




Posts

: 37


Location

: Armonia





Similar topics
---
Permissions in this forum:
You
cannot
reply to topics in this forum