Quick Navigation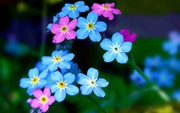 Rules andPlot
Introduction Model
Taken Characters & Their Faces
Canon List



Location Links:
Armonia's Sights
Armonia's Shops
City Outskirts
Sniegsmetsä Forest
Out Of Character
Vote For Us!


Arielle Riviera
Nickname/s: Ellie, Ells
Age/DOB: 20
Marital Status: Single
Sexuality: Bi
Play By: Karen Gillan

Occupation:
Princess and Part-Time Student
Current Residence:
Neptune Ocean
I was in the dark, I was falling hard, With an open heart. I'm wide awake. How did I read the stars so wrong? I was dreaming for so long.


I wish I knew then, What I know now. Wouldn't dive in, Wouldn't bow down.
Personality:
Arielle has always been rebellious and independent, even from an early age. As a teenager, she regularly stood up to her father, oftentimes disobeying his orders and wandering off on her own to explore the ocean. She is adventurous and curious, these two traits often getting her into all sorts of trouble. After all the drama with Eric, she became distrusting and suspicious of all those who aren't merfolk. Although she is slowly trying to become less distrusting, many a time it is a rather futile battle. She can be friendly when she wants to be, and loves to just relax and have fun.
She enjoys reading and music, two things that her mother taught her when she was young. She can be studious when she wants to be, but usually procrastinates too much for her own good. But she doesn't care – to her, schooling isn't the most important thing in life.
History:
Arielle is the youngest daughter of King Triton and Queen Athena, rulers of Neptune Ocean, and has six older sisters. At the age of ten, her mother Athena passed away. Arielle, who had been closer with her mother than her other sisters, began to draw away from her family, often leaving to explore the ocean on her own, trying to find some solace.
It was around this time that the mermaid became fascinated with the human world, much to the annoyance of her father. Although contact between humans and merfolk wasn't forbidden, it was highly frowned upon, especially since water-folk tended to keep to their own tight-knit communities and disliked strangers. But to Arielle, the world above the sea provided a fantasy-like escape, so much so that she wished at times to become human for a while.
When she was 16, she rescued a human prince from his burning ship, and in doing so, fell in love with him. Not seeing any way that she could be with him in her current form, she goes to sea witch Ursula for help. The latter agrees to turn the girl into a human for three days, in exchange for the mermaid's voice. The catch is that she has only those three days to make Eric fall in love with her otherwise she will forever belong to the witch.
After being transformed, she was found by Eric and was taken back to his castle. On her second day as a human, Arielle managed to obtain a kiss from her prince. However on the third day Ursula transformed herself into a human, calling herself 'Vanessa' and using Arielle's voice bewitched Eric into marrying her instead. As Eric kisses Vanessa, both merfolk turn back into their usual states and Ursula drags Arielle back into the ocean. The pair are met by King Triton, and during the magic battle that ensues, Triton kills the witch, freeing both his daughter and all the unfortunate souls that Ursula had held captive.
Ever since then, Arielle has found it hard to trust any outsiders. For several years after, the girl was much in the same state as she was when her mother died. She was reserved and kept to herself. This time round, she found solace with the city's alchemist and botanist. She quickly began to absorb the teachings and knowledge, and through this began to slowly revert back to how she used to be, pre-Ursula-drama. Currently she studies at Kiara's Academy of Magic.
I'm wide awake, Not losing any sleep. Picked up every piece, And landed on my feet. I'm wide awake, Need nothing to complete myself .


I am born again, Outta the lion's den, I don't have to pretend. And it's too late, The story's over now, the end
Alias:
Calypso
Means of Contact/s:
PM
Other Characters:
Lisette, Fenix
_________________

Admin





Posts

: 146





Similar topics
---
Permissions in this forum:
You
cannot
reply to topics in this forum