Quick Navigation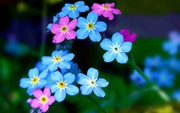 Rules andPlot
Introduction Model
Taken Characters & Their Faces
Canon List



Location Links:
Armonia's Sights
Armonia's Shops
City Outskirts
Sniegsmetsä Forest
Out Of Character
Vote For Us!


Felicity Anne Mercer
Nickname/s: Princess Felicity
Age/DOB: Five
Marital Status: Single
Sexuality: Heterosexual
Play By: Faith Wladyka

Occupation:
Princess
Current Residence:
Armonía's Citadel
Do you believe in magic?


In a young girl's heart
Personal:
Born into royalty, one could say that she was spoiled, though she was always lacking in one aspect. She never really got the chance to know her father. It never slowed her down, though. Curious and energetic like most children, it was a rarity to see her sitting still or being quiet. She always smiled, despite the void in her chest, that feeling that helped her to know something important was missing from her life.
She knew how to be a prim and proper young lady, though she usually wasn't one. She preferred the outdoors to the stuffiness that came with being cooped up indoors. She loved to be riding high in a saddle and getting down and dirty in the mud. She played with handcrafted dolls, tried her best to learn, and pestered any adult that would give her the time of day when it rained.
She's endlessly fascinated by everyday things and what some perceive to be the norm, she marvels in and claims it's some sort of miracle. Even though she was young, she was fearless like a honey badger and stubborn like a mule. If somebody was dumb enough to hit her, she hit back harder and when she had something on her mind, she said it. Of course, when one has an opinion about everything, it's natural to assume that she doesn't ever shut up, not unless she's sleeping. All in all, she's a tomboy and most certainly her father's child.
How the music can free her


whenever it starts
Alias:
Leda
Existing Member Who Referred You:
Calypso
Means of Contact/s:
pm
Other Characters:
n/a
Lissie! *scoops the girl up and spins her around* I've missed you so much! Still getting into as much mischief as you can? *grins*
~
Welcome! You've been added to a group and are now free to start rping

Feel free to PM members that don't have a plot-page up if you want to start something with them. Hope you enjoy your time here!




Posts

: 23



Auntieee, I'm nuh bad! I promise!...okay, maybe a little...I did sort of set a lady's hair on fire...it was an accident. *giggles*
*ruffles Felicity's hair* That's my girl. Just don't let Mama catch you, yeah? I don't think she'd want to be apologising and explaining why her angel is setting fire to people...



Posts

: 23



I said it was an accident. I was holding a candle and she got too close, that's all~ I warned her not to get too close...*pouts*



Posts

: 75





Similar topics
---
Permissions in this forum:
You
cannot
reply to topics in this forum