Quick Navigation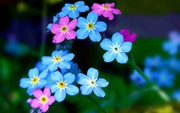 Rules andPlot
Introduction Model
Taken Characters & Their Faces
Canon List



Location Links:
Armonia's Sights
Armonia's Shops
City Outskirts
Sniegsmetsä Forest
Out Of Character
Vote For Us!


Luna Taylor Moon
Nickname/s:
Luna, Taylor, Lu, Tay
Age/DOB:
20/ February 20th 1993
Marital Status:
Single (but hoping to change that)
Sexuality:
Straight
Play By:
Reese Witherspoon
Lycanthrope (wolf shifter)
Occupation: StudentCurrent Residence:
Insert quote or lyrics (see template).
Personal:
History:
Luns was born in a small village, she had a lot of friends and was a
very smart little girl. As she grew up her family began to argue about
everything big and little. Her father began to insult her and her
mother. It started out with no compliments of any kind, then progressed
into overhearing her father call her 'stupid' behind her back. It
finally got to the point where he would look at her and say things like
'your worthless' 'you're so stupid.' Unlike her mother who took the
abuse, Luna stood up to him countering his insulted which got her
slapped unless she walked away. At the age of 18 she could not take it
anymore after he told her she would not amount to anything in her life.
She took her dress that her mother made her and just left. Now she is
ready to find the bright future she knows is out there.
Personality:
~Clever~
~Inventive~
~Original~
~Major love of Children~
~Will fight to the death to protect those she loves~
~Bottles most emotions up~
~active~
~athletic~
~Fun loving~
~Kind~
~Strong~
~Overly sweet~
~Cheerful~
~Devoted~
~Courageous~
~Clean Cut~
~Forgiving~
~Faith in life, in herself and in others~
~Generous~
~Giving~
~Good will~
~Honest~
~Involved~
~Seeks further improvement~
~Work is in harmony with personal life~
~Organized~
~Selfless~
~Sensitive~
~Work-oriented~
~Substance free( ie- drugs/alcohol)~
~Educated~
~Creative~
~Energetic~
~High goals~
Powder your nose, paint your toes, line your lips
and keep them closed. Cross your legs dot your eyes and never let them
see you cry.
Miranda Lambert

Alias:
here
Existing Member Who Referred You:
Uhh....the admin (I think!)
Means of Contact/s:
Yahoo:
fluttershy2009@yahoo.com
and private messages here
Other Characters:
here
Welcome to Armonia, Luna. I'm sure that your time here will have a better outcome than your time at home. Just watch out for the Shadow King - he's been popping by lately.
~
Welcome aboard! I've added you to a group and you're now free to start rp-ing

If you want a house, let me know and I can add one for you, either now or further down the track. If a character you wish to plot with doesn't have a plot-page, you're welcome to just PM them.
So yes, welcome and I hope you enjoy your time here with us.
_________________

Admin





Posts

: 146



and a very warm and friendly welcome from me, too

_________________
Earth Admin





Posts

: 83


Location

: Sniegsmetsä Forest





Similar topics
---
Permissions in this forum:
You
cannot
reply to topics in this forum