Quick Navigation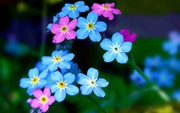 Rules andPlot
Introduction Model
Taken Characters & Their Faces
Canon List



Location Links:
Armonia's Sights
Armonia's Shops
City Outskirts
Sniegsmetsä Forest
Out Of Character
Vote For Us!


Fenix Aescar

Nickname/s: N/A
Age/DOB: 23
Marital Status: Single
Sexuality: Bi-curious
Play By: Arthur Darvill

Occupation:
Apprentice Healer
Current Residence:
Armonia City's Middle District
"Healing," Papa would tell me, "is not a science, but the intuitive art of wooing nature."
W. H. Auden
Personality:
Calm and collected, Fenix exudes a quiet confidence. At times he can be timid, especially around other Healers and ones of higher experience. However he loves his job and knows his subject well, making him an excellent Healer. He is kind and caring, especially towards all his patients, always seeking to find a way to make them better faster.
He is brave and courageous and does not give up easily. He is super stubborn when he sets his mind to something and tends to always see things right through to the end.
He is a devoted and loyal friend and will go to great lengths to help or protect the ones he cares about. Though he may seem meek and shy, you do not want to get him angry - he will tear you down and make you pay. He also cannot stand to see bullying and regularly stands up against it.
History:
The only child to Melanie and Fenrir Aescar, Fenix was loved and adored by the whole family. His grandparents, Bonnie and Kieran came to live with their son and his wife when Fenix was 5, helping in their grandson's upbringing. He was a cheerful and bubbly child who easily made friends. He loved playing games, especially ones that involved finding things. His love of nature and helping things meant that he often would bring stray animals home, and if they were hurt would attempt to heal them.
When it came to schooling, Fenix was a quick learner who absorbed everything like a sponge. Herbology and Charms were his two favourite classes, with Potions following. His bubbly personality helped him win many loyal friends within his house and even a few from within other houses. His school days were filled with fun and mischief and he adored life at school.
At 15, Fenix's parents passed away and he went to live with Bonnie and Kieran. Though the couple did all they could to help their grandson cope, he simply could not deal and shut himself off from everyone. Needing a distraction, the boy threw himself into his studies like never before. He stopped socialising and although his fellow house members tried to help him, he inadvertently just pushed them away from him. In order to help him, his teachers would let the boy look after and tend to various plants and creatures. It was during this time that Rory decided that he wanted to become a Healer.
Having finished his schooling, Fenix has managed to secure an apprenticeship with one of the city's top healers, which is how he now spends his days.
Even those who are gone, Are with us as we go on. Your journey has only begun.


Tears of pain, tears of joy, One thing nothing can destroy, Is our pride deep inside, We are one.
Alias:
Calypso
Means of Contact/s:
PM
Other Characters:
Arielle, Lisette



Posts

: 29



Brink stood calm in the corner of the room, his coat falling off of his shoulders, making a formidable shadow. In his hands, green sparks played with fire, cupped together to make a little cyclone in the middle. All you could see from the light was his young face.

With a smile, he said from the shadows,
"A healer, eh? Welcome to the party."

Earth Admin





Posts

: 25


Location

: Armonia City





Similar topics
---
Permissions in this forum:
You
cannot
reply to topics in this forum