Quick Navigation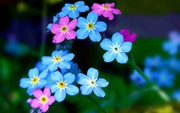 Rules andPlot
Introduction Model
Taken Characters & Their Faces
Canon List



Location Links:
Armonia's Sights
Armonia's Shops
City Outskirts
Sniegsmetsä Forest
Out Of Character
Vote For Us!


The day went by so fast for Taryn, she couldn't even remember all the things she did. All she knew was that she had been flying around the forest looking for herbs and berries most of the time. But now she finally in for some time out and resting.
Not really wanting to spend the evening alone in her treehouse in the forest, Taryn decided to visit Nancy's Tavern, hoping to meet someone she knew and just enjoy the food, drinks and music. It was always a place for fun to Taryn.

Entering the Tavern, she looked over the room, spotting an empty table and went for it, greeting a few people she knew as she walked to the table and sat down.
_________________
Sebastian had a long time of trying to get himself up in the air for longer than couple seconds. As usual it left him drained of energy.
Why the magic made anyone weaker was beyond him.

Finally the curly head had wandered into Nancy's Tavern in urgent need for something liquid, hopefully hot and energizing.




Posts

: 51


Location

: Armonia



All by herself, Taryn sighed a little bit, watching the busy Tavern around her. She hadn't found anything she could bring to Nancy for the cooking, yet. Spring had only just begun and most herbs weren't quite easy to be found yet.
Looking at the door, Taryn spotted a young man entering the Tavern, looking pretty exhausted. The young fairy figured that he might have been training his magic, maybe a little bit too much today. She knew that look from other human beings.
_________________
Another busy night at Nancy's. Normally Lilith enjoyed busy nights as they made the shift go faster plus she enjoyed chatting and flirting with the customers. However so far, this shift was horrendous. All of the staff were rushed off their feet, they were beginning to run low on several drinks, and to top it all off Lilith was having to put up with some incredibly seedy buggers and their requests to take her to bed. 

"Your beer, sir," Lilith announced with an obviously fake smile as she put the mug of beer onto the man's table. Not bothering to ask him if there was anything else he wanted, she turned and stalked off. Seedy bastard. If only Nancy could see and hear him, she'd kick him out in an instant! Lilith had been fighting the urge to just pour the beer into his lap and slap him, but she figured that it was not a good look for her. Even though she was certain that Nancy would have 

She stalked over to a previously empty table which was now occupied by a pretty blonde fairy. Taking a deep breath to calm her anger, Lilith smiled at the female. "Welcome to Nancy's Tavern. What can I get you, sugar?"



Posts

: 23



Taryn was watching the scenery around herself. She had been to the Tavern before and knew that some men were a real pain in the butt for the poor girls working there. So as she looked around she spotted a man, who was watching the beautiful brunette, working there. Lilith was her name, if Taryn remembered correctly. She didn't need to ask if he was bothering her, she saw it by the way Lilith treated that guy.
Serves you right. Taryn thought to herself, although she hadn't seen all of it. But Taryn knew that the girls working for Nancy would never fake a smile like that unless the guy was a bugger.

"Uh... a glas of red wine and the meal of day if you have any left, please?" the blonde fairy gave her order to Lilith. She wanted to make a comment about the guy she just served a beer, but she decided to do that later, not sure if the beautiful woman before her was up to some small talk right now.
_________________
Sebastian watched the busy rush of Nancy's Tavern and actually felt like home. He even had a dreamy smile cautiously playing on his lips.
The hum of all the guests and staff reminded of a busy cafe near his Earth home. He'd spent there lots of time alone and with Alastoria.

With a sigh Seb turned his attention back to present and noticed some not pleasant looking customers that seemed to be bugging the nice lady serving them beer.
He knew some were just born with bad manners, if any at all, and was glad his mother had taught him good manners and respect for others, especially those who were hard working and were good people.



Posts

: 51


Location

: Armonia



The low chatter seemed to rise an octave and while she waited for the beautiful fairy to order, Lilith looked around. Family's laughed over something or other, lovers gazed starry-eyed into one anothers eyes, groups of witches giggling over their mulled wine. Despite her tiredness, a grin curled up the corners of her mouth. This was so much better than what her sisters were all doing. They all seemed to be content to sit at home, bow to Daddy's whims, and play the role of the perfect little princess. Once upon a time Lilith would have been happy to do that; parade around the castle in only the finest gowns and be waited on hand and foot. But now, the mere thought of such a life repulsed her. More than repulsed, it frightened her because with a leisurely life she'd have time to dwell on her past, and that was one thing Lilith never wanted to do.

Lilith's grin widened as she brought her attention back to the fairy. "We've just opened the most delicious red, you're bound to love it," she commented, jotting the order down on her little notepad. "As for the meal of the day, for you, sugar, I'm sure that we can rustle something up," she added with a friendly wink. She knew Taryn through Nancy, though the two had never met; she was the one who provided Nancy with all the freshest herbs and berries for Nancy's famous dishes. "Are you dining alone tonight or will someone be joining you?" she asked, partly out of curiosity and partly because if she was waiting for someone, Lilith would have to keep an eye on that particular table. If someone was joining the pretty blonde, she might even bring out a candle or two, maybe a flower in a small vase, just to make it a little more romantic. Nancy's Tavern was hardly the most romantic place for a dinner, but they tried.



Posts

: 23





Similar topics
---
Permissions in this forum:
You
cannot
reply to topics in this forum