Quick Navigation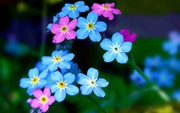 Rules andPlot
Introduction Model
Taken Characters & Their Faces
Canon List



Location Links:
Armonia's Sights
Armonia's Shops
City Outskirts
Sniegsmetsä Forest
Out Of Character
Vote For Us!


The bright spring day was being celebrated by the townspeople. There were merchants out in the streets with little booths, selling various different knick knacks for extremely cheap… or pricey deals. They varied from small weapons, to herbs and even coin purses. These people had clearly come near or far. The whole ordeal was new to Sicarius, but definitely interesting. He had already come across numerous little things he found interesting, useful, or just plain beautiful. The interaction between the townspeople and the merchants was almost as interesting as the items themselves; the way the bickered over prices or the quality of items.
A small booth to his left caught his eye, and he crossed the street to see it. Hood already lowered, he stood under the little over hang and looked down at several herbs. Smiling, his eyes flicked over the selection and condition of what they had gathered. Finding a few he liked, he tossed them the coin before pocketing his purchase and leaving.

A screech caught his attention, and he lifted his arm to catch his beloved falcon. Avis had flown of a little while ago, probably for lunch, and Sicarius was slightly relieved to see the friendly face. "There you are…" He muttered softly, stroking the bird's neck feathers. The assassin had come attached to the bird, and vice-versa, for reasons that Sicarius couldn't really explain how or why.
He stopped to watch an entertainer performing tricks to young children. Amused, he chuckled at their surprised gasps and coos of amazement. Tossing a coin, he carried on his way.
Admin





Posts

: 40


Location

: Looking for my brain. Seen it?



The Spring Celebrations had started and the Festival was in town. It was a time of the year that Taryn always enjoyed. Spring was by far one of her favorite Seasons of the year. Mostly because everything started to grow, bloom and blossom again and the sun was coming out to melt the cold snow away.
She stood at the entrance of the Festival, dressed in a medieval looking
dress
. The kind of clothes she always loved to wear. Since it was still not that warm, she had dark blue cloak wrapped around her shoulders, matching her dress.
She loved those street celebrations with their merchant's booths where one could buy pretty much everything, for low or rather high coin, depending on who it sold.
Taryn was hoping that she would meet some people she already knew, or maybe even some new people. But she was hoping to run into a very special company, although she had no idea if these celebrations were his thing and if he was going to be here. But she could always hope, right?
For now, Taryn started to slowly wander around the street, checking out the booths.
_________________
Earth Admin





Posts

: 83


Location

: Sniegsmetsä Forest



It was as if the city has turned into a huge party. Streets were crowded and merchant's booths were in between the bunch with all the goodies.
But what mattered most was the atmosphere. It was as if the air was vibrating of life.
Spring was definately adding vivid sense to all this celebration.

So Alastoria wandered through the crowd and enjoyed the feel of spring and celebration sucking up the atmosphere and general joy of the event.

She didn't know yet who else was around since she hadn't met all the people, but she still hoped for her brother to be somewhere around. Alla missed her big bro and there was still this gap in her heart that was left after loosing him.
But today it somehow got worse despite the general cheerfulness.
But the girl remained positive and made the emptiness step back by engulfing all the happiness.




Posts

: 75


Location

: There





Similar topics
---
Permissions in this forum:
You
cannot
reply to topics in this forum