Quick Navigation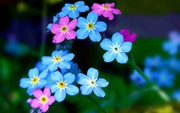 Rules andPlot
Introduction Model
Taken Characters & Their Faces
Canon List



Location Links:
Armonia's Sights
Armonia's Shops
City Outskirts
Sniegsmetsä Forest
Out Of Character
Vote For Us!


♫I know of a tavern not far from here
Where you can get some mighty fine beer
The company's true and the wenches are pretty
It's the greatest damn place in the whole of the city!♫
Lilith was thoroughly bored with the state of things. She'd finished her shift and arrived home, only to be confronted by the emptiness of her dwelling. She'd stayed for all of five minutes before heading back out again.
She needed company. She was utterly bored of being on her lonesome. She hadn't had some fun in a long while. Sure, she flirted all the time at work, but that never led anywhere. Mainly because Nancy had warned her about trying to seduce customers at work.
Thankfully, the cure to her problems was easy. She wasn't allowed to seduce anyone on shift, but she wasn't working right now. Tonight she could flirt as much as she wanted, and that was exactly what she was going to do. Nothing committal, just something fun. Things that involved commitment weren't Lilith's cup of tea.
A sultry smile playing on her lips, Lilith sashayed into the tavern, giving a wave to Nancy as she approached the bar. "
Just couldn't stay away,
" she greeted the older female with a grin. "
Some of your special mulled wine, if you could... Thank you!
" she singsonged gratefully as Nancy chuckled, shook her head and started on the drink.
Let the fun begin...!!
♫Ol' Nancy don't care who comes to her inn
It's a den of debauchery violence and sin
So come take a drink and drown your sorrows
And all of our fears will be gone till tomorrow
We'll have no regrets and live for the day
In Nancy's Harbour cafe!♫

Malthael was having a bad week, the armory was barely selling anything and the spirit, was being a dick as usual, thus Malthael decided to head to Nancy's Tavern to get a drink, it should help him clear his mind of all his problems and maybe meet someone interesting. Malthael walked into the tavern and took a seat, he then looked around and ordered a drink.
Long fingers wrapping around the mug that Nancy placed in front of her, Lilith gave the wonderful female a smile before she dashed off into the kitchen. Lilith loved working for Nancy and had nothing but the upmost respect for her.

Taking a slow sip of the dark liquid, Lilith spun around on her stool to appraise tonight's occupants. A slight frown tugged on her features as she saw no one of potential. Just couples and men much too old to be any good fun.

She took another sip of her wine, leaning against the bar. That's when a newcomer came in, heading straight to the bar. Lilith had come to know that look all too well in her job - the male had obviously had a horrendous week.

"Bad week, huh?" she commented, a sultry smile playing on her lips as she turned to him.
Malthael was looking at his drink when somebody came over and asked him about his week, causing Malthael to look at whom was talking to him, well she good looking, Maltheal then said "Yeah, it was a wonderful week, I just had SO much of a good time, and if I keep going like this, I will become the richest person in all of Armonia." Malthael then extended his hand to the lady whom was talking to him and said "I am Malthael, so who are you?"
Lilith's eyebrow shot up at he male's sarcasm. "Such an exciting week definitely calls for a drink in celebration," she shot back sweetly. Someone needed to learn how to talk to females. He probably didn't go out much, though really it was pretty obvious that no one appreciated sarcasm when they were trying to make small-talk.The Plains

Despite this Lilith took the offered hand and shook it. "Lilith." He definitely wasn't a regular at the tavern; all the regulars remembered her without fail. "So which dragon ate your dog for breakfast and put you in such a foul mood?" she asked, a hint of playful teasing in her tone as she sat down next to him and took a sip of her drink.
"Good to meet you then Lilith." Malthael said politely, after that Malthael ordered two beers and said halfjokingly "No, not a dragon, more like a flaming skeleton whom refuses to leave me alone." Maltheal then remembered why he never went to pubs, violence may break out any moment and the other guy may just decide to interfere.


Similar topics
---
Permissions in this forum:
You
cannot
reply to topics in this forum