Quick Navigation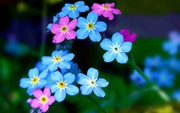 Rules andPlot
Introduction Model
Taken Characters & Their Faces
Canon List



Location Links:
Armonia's Sights
Armonia's Shops
City Outskirts
Sniegsmetsä Forest
Out Of Character
Vote For Us!


The Darkvoid Province Culture
Four gods: War, Famine, Pestilence, Death.
All four of these figures are clearly represented in every town. There is always some kind of statute that stands taller than any man.
Most races are warrior races, born fighters and live off of the energy these gods provide. Visitors tend to either not last long, or pray to them in hope that their own famine and disease would diminish or be absorbed by these figures.
Most people pray in the morning upon wakening, and or before they go to sleep. While there are no real specific 'rules' for their practices, certain large and richer cities have worshiping places in which people may gather there.
Magic is believed to be sin; for no one should be able to have powers that gods may possess.
While lords and knights are held in high regard, the feel for this shadowy land is that similar to that of the medieval ages. It is extremely uncommon for lords to consider peasants as equals or friends. There are the occasional exceptions, but it is not common. Generally each class sticks to its own business, and fight for survival.
The main language is the common tongue, but a long time ago is used to be a completely different tongue. Occasionally a word is mentioned in the common tongue, it just slips in. However most people still speak it and the old text are still written in this common tongue. For the sake of game play, use LATIN. Ensure that the English translations are put at the end of each post so the next reader can read it. Massive libraries remained untouched and in ideal conditions in various different parts of the realm.
The Darkvoid Province Feudalism System/Chain
King
: The monstrous nightmare of the land. Believing to be a god among men, he rules with an iron fist and such cunning strategy that no one dares defy him. His sight brings fear, as well as trouble and unpredictability. Some spread lots of rumours of his wickedness, and most of them are true.
Queen
: Currently none exist, come to think of it, no one knows if one ever did. To get close to this monstrous nightmare is quite a challenge. However, the King definitely does enjoy the company of a feminine counterpart; but marriage might be a bit more difficult.
Lords
: A difficult position to achieve, these people rule over different sections of the dark lands. Each has their own land and territory that is constantly visited by servants directly hired from the King. While Lords have a lot of leniency; they still tremble under the hand of the king.
Knights
: Soldiers, bodyguards, and any man hired from lords or higher ranking people. They are heavily skilled, and generally merciless. Built to obey, they do their job and do it well. This group varies from hired assassins, to honoured knights and personal body guards. They are given residence by their lord, and are paid quite well for their services.
Merchants, farmers, craftsmen
: Working men that would hire the less fortunate to produce goods to sell and make money. While these people still work for their money, they have enough wealth to fool a simple man. However, cutthroats and backstabbers tend to hang around these folk, always waiting to find the better deal.
Peasants and serfs/servants
: the bottom of the chain, majority of these people are hard working people that get little pay, and see the slums of the citadel. Their lives are cold, hungry, and mostly miserable; thieves and scavengers thrive.
The Throne Room
Situated in the Capitol city, the
Shadow Citadel
, sits the King's castle and his ever so famous throne room.
Guarded by giant iron doors, this high ceilinged room seems to stretch on forever. Giant pillars stand in single file on both the left and right, with pointed windows in between each one. The glass is stained so dark, that it casts and eerie deep purple across the floors.
The entire room is lined with black obsidian glass. The floor, one giant massive slab, is both cool to the touch and completely smooth; as are the walls. The more you enter the room, the more unorganised the glass becomes; the further you go, the more rippled and spiky the glass becomes. Everything seems so delicate to the touch.
Seated in the very middle of the room is a rectangular fire pit that hosts a fire usually of medium to small flames. This is the only source of light in the room aside from the dim purple glow from the windows. If there were banners or flags hanging, it would be nearly impossible to tell.
At the very back center of the room sits King Tyrannus' throne. Built of shattered obsidian, the throne stands on top of several steps with no certain order to its construction. Different sized shards are randomly stuck together and include the occasional weapon or skeleton pieces.


Similar topics
---
Permissions in this forum:
You
cannot
reply to topics in this forum