Quick Navigation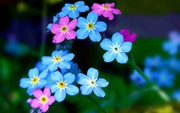 Rules andPlot
Introduction Model
Taken Characters & Their Faces
Canon List



Location Links:
Armonia's Sights
Armonia's Shops
City Outskirts
Sniegsmetsä Forest
Out Of Character
Vote For Us!


So everyone, I'm gonna be quite busy this month. I got a job and from tomorrow it's official.
It's quite suck-ish and time consuming job that requires my clone be created for me to do it alone.
So I'm letting all you know I may become absent feature here and elsewhere while I get a hang of job and can stabilize some income.
But I'm already looking back towards shopping mall and my old work that at least provided warmth, occasional seat and lunchtime. And I felt for what I was paid for.
So until I find my courage and get it back I'm donkey worker.
Hope to get into swing fast so there's more free time for me to visit either library or use mobile.
Now you have one official notification from me.
Don't be sad, sunshine may appear through the clouds

*hugs everyone*
-Ev
Good luck and take care!
We hope to see you around real soon!




Posts

: 22


Location

: Looking for my brain. Seen it?



Thanks!
I decided to appear for the night or until my credit account gets dried out...
Nice to have you pop round

My only regret was that I was that it was when my muse had dried up and unfortunately there were no replies for you :/
How is the job going? I do hope that it's not stressing our favourite RP-fairy up too much *hands over a beer and jellybabies*
_________________

Admin





Posts

: 146



Well, my muse dried out along my enthusiasm about the job. But everytime I'm about to hung my snout I immediately recall my goal and it perks me up, though not my muse much.

Job's fairly fine. I hate it but I must deal with it because I have no other option.
It's physically tough. I wouldn't complain too much if it wasn't for my aching legs, especially left foot and big toe (I injured it last summer but it seems I'm developing hallux rigidus- medical condition when joint gets stiff over the time until it locks completely).

Other than that i'm irked by my lack of Russian knowledge. I simply cannot stand people bashing at me when I ask them to say it Latvian, I had it for two summers at shopping mall and now I simply get mad at every Russian not knowing Latvian and pressuring everyone know their language albeit it's not official language.
I'd better start rambling in English (I'm not saying I won't be tempted to start babbling all english like crazy but then my mom wouldn't understand why I'm put into an psych ward).

So in general I'm annoyed by my job, boss's lack of brain and organisation at her office, all the heavy ads I have to deliver, letters I got to exchange for signature, my aching body and slippery streets. But I'm overly happy and less depressed because of sunshine I get during the day. Sun can truly help to brighten up mood.
Okay guys, this is it. My drama has finally arrived in full sail.
I was still hoping for some time but looks like I'm the most unlucky person on earth.

My family has serious crisis. My granny is really sick and I am off to seek job. I really don't know how long before I'll get on line, but for now I'm gone.

I'll be also writing Reverse Big Bang fic so I can only do so much.

See you all when my life's back in somewhat control.

Ev.



Posts

: 37


Location

: Armonia





Similar topics
---
Permissions in this forum:
You
cannot
reply to topics in this forum