Quick Navigation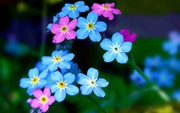 Rules andPlot
Introduction Model
Taken Characters & Their Faces
Canon List



Location Links:
Armonia's Sights
Armonia's Shops
City Outskirts
Sniegsmetsä Forest
Out Of Character
Vote For Us!


This game goes like this:

Every question must begin with "Have you ever.....?"

And every answer must have Yes or No with a Reason for the answer.

# # # # #
The first person asks a question like
"Have you ever eaten a persimmon?"
And then the next poster answers it, gives a reason, and and asks a new question.
"Yes, but it wasn't ripe so it was bitter and I didn't really like it.
Have you ever.....?"
# # # # #

Remember:
Please be respectful, and do NOT ask any unkind questions.


# # # # #
Okay, let's get this party started.....
Have you ever climbed a mountain?
Last edited by Sebastian Lumièrès on Sat Mar 02, 2013 11:19 pm; edited 1 time in total (Reason for editing : removed :ff: apply-only rules since we can get creative without worry ;))



Posts

: 51


Location

: Armonia



Another IC game perhaps? The reasons might be more interesting and people might not be shy if they're talking about their characters and not them. Though you could add in OCC brackets your real answer too, if you wish.
Nope because with this tail I can't climb


Have you ever used magic before?
_________________

Admin





Posts

: 146



Yes, though it was with help from the other guy

Have you ever had a near death experience?



Posts

: 17



*nods* Yep. In the Wonderland battle between the White Queen and the Red Queen, several times I thought I was going to die while attempting to kill the Jabberwocky. Thankfully I'm still here though!

~
Have you ever had someone close to you, like a family member, die?



Posts

: 32



sadly... yes. My parents died when I was two

Have you ever walked around nature enjoying the simple things, like a blossoming daisy at the edge of your path?
_________________
Earth Admin





Posts

: 83


Location

: Sniegsmetsä Forest



Well, yes, actually. There was this beautiful bush with purple flowers...

~

HYE tried use magic to make someone happy?



Posts

: 51


Location

: Armonia



Hmm, well, I guess that's what I do in my job everyday. I use magic to heal the sick which makes them happy and grateful. But apart from that, recently I magicked up a forget-me-not bloom for Taryn when she was feeling a bit down. It seemed to make her rather happy.

~
Have you ever lied, just to protect the person you're lying to?



Posts

: 29



*blushes a little bit, being mentioned* it did, thank you very much, Fenix

and about that question.... I'd have to say no. At least not that I could remember lying to someone... especially to protect them...
Have you ever met someone special when you least expected it? (Like someone who became a close friend or someone you really like the moment you met)
_________________
Earth Admin





Posts

: 83


Location

: Sniegsmetsä Forest



*nods* Yes, I have. When I first came to Wonderland, I was lost and stumbled upon the Hatter and the March Hare. We became friends and they're the reason I came back the third time. I hadn't been expecting to meet them, but it was totally wonderful and special *smiles*

~
Have you ever been/travelled outside the city of Armonia?



Posts

: 32



*giggles* Yes, I actually come from that outside. But in case planet Earth or New York alone doesn't count then no, I reside here since arrival.

Have you ever been wondering why the clouds don't rain candy?



Posts

: 75


Location

: There



*purrs* Yes! *flicks his tail around the branch, wrapping around it* I often wonder such things. Life would be far sweeter, if that were the case.

Have you ever ran from a battle when everyone was depending on you?



Posts

: 38


Location

: The Deep Woods




---
Permissions in this forum:
You
cannot
reply to topics in this forum