Quick Navigation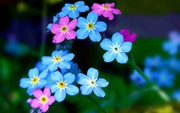 Rules andPlot
Introduction Model
Taken Characters & Their Faces
Canon List



Location Links:
Armonia's Sights
Armonia's Shops
City Outskirts
Sniegsmetsä Forest
Out Of Character
Vote For Us!


As an admin, I have to be the epitome of professionalism. After all, it is to me that members look to. However the point has come when I need to get quite a lot off my chest. And I need you all to listen.

So, without any finger-pointing, here goes. This goes for everyone. There's a secret phrase you have to find and PM me so I know you've read this.

First off - activity. I am sick of hearing members complaining about boredom and not bothering to do anything about it. We're not all RP machines; no one understands that better than me. Muses die regularly, or just pack up and go on a permanent vacation from which no amount of cookies and vodka can bribe them back. I get that, I really do. Mine is like that a good portion of the time. That being said, don't sit around complaining: actually try to revive it. There are a zillion handy tools all over Google to help with a stubborn muse. I can even help you find something should you need it. Not only that, but we have games here to help with that. That's exactly why we have 'em - to help when muses have gone M.I.A. I'll be posting up some new ones which should help with both character development and possibly with future ideas between members. And I'd like to see every one of you take part in it.

I am re-opening the chat topic and I would like you all to introduce yourselves to each other there. Not everyone knows everyone here and it's getting to me that many members may be feeling excluded. Talk to each other! None of us bite! Once upon a time we used to be like a big family; somewhere along the way we've lost that. It's time to start making everyone feel welcome and included again.

On that note - start rping amongst yourselves more. We have so many wonderful characters on here that aren't being utilised, which is just sad. Create a plot-page and visit other members' plotters. Don't just wait around for topics - make the effort for one to happen!

Another thing: if I am on this site and am in chat here do not start hassling me about an rp session on another site. A mention of having replied is fine, but if I'm hiding out here then I obviously don't want to be somewhere else. Otherwise I'd be on that chat instead. It's pure logic. So no pleading about rping elsewhere if I'm here. I don't appreciate it in the slightest. In fact it makes me detest the characters because I feel like I'm being forced into replying.

Here I will take a breather to stop and say a giant thank you to all of you who have been so damn patient with me over the weeks and months regarding my replies. You are all absolute gems and I really really appreciate it. Truly.

Several other things though: this is a fantasy site, with magic, strange creatures and a set religion (if you can even call it that). The rules of this magic are different to other places so TAKE THE TIME TO READ THE APPROPRIATE STICKIES! The magic here doesn't come from nowhere - using magic is draining, even if you have been using it from age 4. Go read all the stickies in the plot folder. Right now. Every. Single. One.

And finally: we get onto my least favourite topic. Grammar and quality of writing. I have gotten complaints about this aspect for a while now. Potential members have mailed me even. So it's gotten to a point where I will be setting up an RP tutorial category where I will be posting various things to help improve this. Things will include things like tips on grammar, how to write better (and longer) posts, and other such useful stuff to help you improve.

I can't keep this place alive by myself. I've lost my co-founder and my admins are busy with RL. So you all need to help, if you don't want this to go the same way in the death stakes as Land to Sea and Lumos, just to name a few. PLEASE read over all the stickies, even if your character doesn't use magic. PLEASE log on with ALL your characters for the sake of looking busy. PLEASE interact with each other. That's the very basics of what I'm pleading with you here . I'm getting to the end of my rope here.

Apart from that - just write and have fun! Rping is supposed to be fun - let's make it so once again!

I am offering several admin positions to those that would like to help me. The position would involve helping me around the place, advertising, helping to decide on various plot points, etc. If you are interested, please PM me on this account.

Now that you've gotten to the end of the notice, the secret phrase is 'Green Tardis Jellybeans'. PM that to me and off you go to rp your hearts out. I expect a message from every member within the week. Any questions or problems regarding this - talk to me.
_________________

Admin





Posts

: 146




---
Permissions in this forum:
You
cannot
reply to topics in this forum