Quick Navigation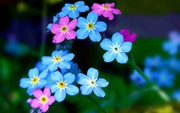 Rules andPlot
Introduction Model
Taken Characters & Their Faces
Canon List



Location Links:
Armonia's Sights
Armonia's Shops
City Outskirts
Sniegsmetsä Forest
Out Of Character
Vote For Us!


MALTHAEL
Nickname/s:
Age/DOB: 31
Marital Status: Single
Sexuality: Straight
Play By: Ewan McGregor

Human Bound with a Spirit
Occupation:
Owner of the Armoury
Current Residence:
Armonia
Insert quote or lyrics (see template).
Personal:
Let me introduce myself, people call me Maltheal, I am not person whom people enjoy angering, I am rather volatile at times, that what happens when you have a spirit bounded with you, why am I bounded with a spirit you ask? Well let me explain that part, I was injured, captured, and almost killed, this being came to me, it offered me my freedom if I allowed him to use my body as a vessel, well it was either that or dying, so I chose to work with it.
I was not trained in magic in the past, but after I was bounded with this spirit, demon or what ever you call it, I somehow knew magic, more specifically, the power of fire, though when ever I use magic for a prolonged time, or when innocent blood is spilled near me, I turn into this monstrous looking being. How should I describe this being? Well it is basically a corpse on fire, after that I discovered that I have become immune to fire, but I have discovered that water is not all that friendly to me now, I now have a fear of large open water, something I did not have in the past.
Bounding with that spirit was both a curse and a blessing for me, it helps me at times and becomes a pain in my ass at other times, it all depends on the mood of the spirit, though most of the time, it is just a neutral observer, but when the evils of the world spill the blood of others in close proximity of me, well the spirit will decide to take control of me and turn me into that monsterous form, the experience are always unpleasant, and the spirit will cause me to go on a hunt and preform tortures I'd rather not say onto the target.
I am also a friendly person, I try to make as many friends and ally's I can, after all enemies do you no good, so why should I make enemies? Though for romantic interest, lets say, I don't have the best of luck there, having a spirit bound with you does not help out, though it does make for wonderful conversation no? Just everyone wants to be the girlfriend of a guy whom may burst into flames any seconds, who wouldn't want a guy like that?
Insert quote or lyrics (see template).
Alias:
Kyle
Existing Member Who Referred You:
John
Means of Contact/s:
PM
Other Characters:
None as of yet
Welcome to our corner of Ziemia, Malthael. Remind me to never get on your bad side.
~
Accepted and added; you're now free to RP

_________________

Admin





Posts

: 146



Well darling, if you do, and you still wish to survive, just run to the ocean since you are a mermaid and stay there for a while, I should be able to take control of the other guy in a while and all will be well, if not, you could always splash me, the other guy does have a rather obnoxious fear of water



Posts

: 75


Location

: There



Welcome, Malthael. I hope we'll become friends.



Posts

: 51


Location

: Armonia



Hello there Mr and Ms.Lumieres, and I do hope so too, after all what good are enemies
Enemies are not good, that's for sure.



Posts

: 51


Location

: Armonia





Similar topics
---
Permissions in this forum:
You
cannot
reply to topics in this forum