Quick Navigation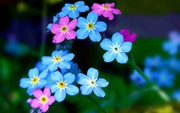 Rules andPlot
Introduction Model
Taken Characters & Their Faces
Canon List



Location Links:
Armonia's Sights
Armonia's Shops
City Outskirts
Sniegsmetsä Forest
Out Of Character
Vote For Us!


Here's a basic plotting model for you guys to utilise. You are more than welcome to use a different template/model, but this basic one should get you guys organising rp's with each other in no time

[insert picture of character here]
Character Name | Occupation | Age | Sexuality | Species
Small personality intro.
Friends:
Enemies:
Lovers:
Wanted:
Code:

[center][insert picture of character here]
Character Name | Occupation | Age | Sexuality | Species[/center]
Small personality intro.

[size=18][color=orange]Friends:[/color][/size]

[size=18][color=orange]Enemies:[/color][/size]

[size=18][color=orange]Lovers: [/color][/size]

[size=18][color=orange]Wanted:[/color][/size]
_________________

Admin





Posts

: 146




---
Permissions in this forum:
You
cannot
reply to topics in this forum