Quick Navigation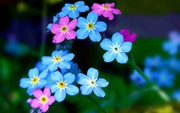 Rules andPlot
Introduction Model
Taken Characters & Their Faces
Canon List



Location Links:
Armonia's Sights
Armonia's Shops
City Outskirts
Sniegsmetsä Forest
Out Of Character
Vote For Us!


Eoin sat up in a tree with his bow in hand. He was watching a mature buck pass by where he was. He slowly pulled an arrow out and placed into the bow. Eoin readied himself to take the shot. Just as he was about to, he noticed someone was coming by, which spooked the buck, causing him to run off. Eoin sighed a bit, clearly pissed. "Who goes their?!" he called out, the anger clear in his voice.
King Tyrannus, lord of the shadow citadel, walked into view. His black steed pawed the ground with a snort as his master pulled him to a halt. "Who goes there? Well none but I. Who else?" He thought sourly to himself.
The shadowy ghost looked up at the archer in the tree, clearly not caring he had scared away his prey.

"I do beg your pardon. I believe I have just cost you your catch." He said dryly with a hint of sarcasm. The king didn't like this person's tone of voice, but then again he had no idea that this 'intruder' was a man as magnificent as himself. It wasn't often that members of the shadow citadel came tromping out of their territories, so he couldn't entirely blame this persona.
Eoin watched the person as he spoke, knowing who he was, but was unafraid. After hearing what the king say that to him, Eoin let lose with the arrow he had in his bow. The simple stave of wood flew with in inches of the king's face, embedding itself in the tree on the other side. "That is for interfering with my hunt" he said to him.
The arrow wizzed by Tyrannus' head, the air causing the shadowy smoke that composed his face to disturb slightly. His horse shifted uneasily as the King's grip tightened on the reins.
"You are as arrogant as you are stupid." He said with a snort. An open assault on a King was generally unwise, no matter one's abilities. This man had no idea what kind of forces he could have with him. "Although I respect your courage, archer."

With a flick of the reins, he moved forward to be broad side with the tree. He say proudly, as usual, with the aura of authority and power; his black figure trailed small wisps of shadow like smoke as he turned in his saddle to face the man.

"What is a man doing out this far into the trees, anyway."

Eoin watched as the ghost made his way up to the tree he was in. "I was hunting until you came along." he said to him. "My home is in this woods." Eoin added as he sat there.
King Tyrannus was quiet for a moment.
He lived out here? That was most convenient. It was always good to know someone that knows their way about a place in which you have enemies... or the desire to conquer.

"It's obvious you were hunting, hence why you're disappointed in your loss of catch."
"Besides the point, I feel as if you know who I am, but who might you be?"
The King said lightly. It was an honest question, and a fair one to ask, but most didn't usually answer him. To be dead honest, Tyrannus didn't care if he didn't answer, but it would be profitable if he did. He was personally unfamiliar with the land outside his borders, he only knew what his spies had informed him.
So far he was impressed with the life the other side of the mountains had to offer. He wanted it.
Eoin watched the king as he spoke to him. "Yes I know who you are, but who I am is not of your concern." he replied before slinging his bow around him.
While the King made a very obvious motion that he was rolling his eyes (due to his lack of). "Typical."
This was usually the case, the King tries to make small talk and people reserve themselves. While it may be wise it some cases, it was obvious that Tyrannus had meant no harm by it; he was alone and curious. Surely there had to be people on this side of the mountains that were equally as curious; not many from the Shadow Citadel came this far into Armonia.

"Very well then, archer, I wish you the most unsuccessful luck on your hunt." He said bitterly, clearly annoyed. He pulled his horse's reins to leave...
Eoin watched as the shadow king rode off. He then got down from the tree and moved to another, where he would wait for the next deer to show up.


Similar topics
---
Permissions in this forum:
You
cannot
reply to topics in this forum