Quick Navigation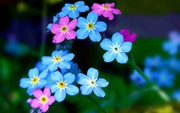 Rules andPlot
Introduction Model
Taken Characters & Their Faces
Canon List



Location Links:
Armonia's Sights
Armonia's Shops
City Outskirts
Sniegsmetsä Forest
Out Of Character
Vote For Us!


Eoin looked around the armory after walking in. It was one of the rare times that he left the woods and went into the city. As he walked around the armory, Eoin took note of what was around him. He needed to replace a few items that he could not readily make on his own. While looking around, Eoin heard someone walk in and looked over, wondering who he would see.
Maltheal walked around his armory until he saw a man enter the place, Maltheal then walked over to the man and said |Welcome to my place, any idea what you need, if you don't see it in display, I am sure I can find it some where in this place, just hidden under everything else." Maltheal then continued to walk around and asked "SO what do you do mister?"
Eoin watched the man as he walked up to him. "I am a hunter and a guide" he said to him in reply, watching him closely at the same time. "What about you?" he asked as he stood there.
"Hunter and a guide, ok so what do you need?" Malthael said in a friendly voice, he then said "I am Malthael, the owner, I don't really come into here during business hours much." Malthael then ran his hand through his hair, while looking at the hunter
Eoin nodded in reply when Malthael said that to him. "I am looking to replace these" he said, showing Malthael his broken knives as he said that to him.
Malthael looked at the knives, after that he said "Ok, knives, those are not really on display much, head over to the back, those are kept there." Malthael then walked to the back and as he was asking he said "So how did yours break?"
Eoin nodded as he followed Malthael to the back of the room. "Got it stuck in a deer's ribs." he replied while following him back.
"Well, have fun looking for one you like, I will be in the front if you still need me." Malthael then walked back to the front of the armory and started to inspect the weapons on display
Eoin nodded in reply when Malthael said that, then got back to looking.

---
Permissions in this forum:
You
cannot
reply to topics in this forum