Quick Navigation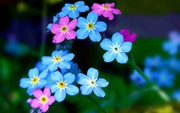 Rules andPlot
Introduction Model
Taken Characters & Their Faces
Canon List



Location Links:
Armonia's Sights
Armonia's Shops
City Outskirts
Sniegsmetsä Forest
Out Of Character
Vote For Us!


Lilith "Rapunzel" Rhydderch
Nickname/s: Lil'
Age: 23
Marital Status: Affair-extraordinaire
Sexuality: Umm... I flirt with anything remotely human. Modesty is over-rated and has little to do with me. Especially when it comes to sex.
Play By: Katy Angel

Occupation:
Is 'princess' even an occupation? Well, it's that and being a part-timer barmaid at Nancy's.
Current Residence:
I switch between the palace and my flat. The flat's in the middle-class quarter. Daddy couldn't stand to let me live anywhere else. I'm not complaining.
Size me up, you know I beat the best. Tick tock no time to rest. Let 'em say what they gonna say, But tonight I just don't really care.


All my life I've been good but now I'm thinking, what the hell? All I want is to mess around, And I don't really care about If you love me, if you hate me
You can't save me, baby.
Personal:
Hmmm, what can I say about me? Well, if you were to sum me up in three words: lustful, alluring, and dangerous.
I guess I've retained some of my royal upbringing - some people are rather surprised how refined my tastes and mannerisms are. All part of my seductive nature; the seductive tone and innuendos never seem to leave me. Others are more surprised that I can in fact be friendly and compassionate. Yes, I do know what the word 'caring' means, ok? And yes, contrary to popular belief, I do have standards - I won't sleep with just anyone.
Now you want my life story? Really? I came into this world 23 years ago with the rather ridiculous name of Rapunzel. Ok, to give Mama some credit, it wasn't
too
bad. Rapunzel flowers are rather pretty. But if you ever call me that name again, I will kill you and make it look like an accident. Trust me, I'm more than capable of doing it too.
I had a lovely childhood, absolutely nothing to complain of there. Sometimes I really miss those carefree days. I loved my siblings dearly; still do, in fact, despite their short-comings. We always protected one another, as best we could. That's just what you do, y'know - family's important.
It never dawned on me just how plagued with bad luck our family really was. Apparently we were always pissing off someone or another. Like Daddy forgetting to invite Maleficent to Aurora's birth party and thus forcing Aurora into hiding for the better part of her twenties. Don't trust the papers - they always get it wrong. It wasn't on her 16th birthday the curse would take place, or 18th, or whatever nonsense everyone was saying. Or take Eric and that sexy mermaid of his - that almost started a war between us and King Triton's kingdom. Again. Or when that enchantress turned Coinín into a beast for being rude to her (well, he kinda deserved
that
)... Ah, I digress. But do you see what I mean? Bad luck all around!
So it was only a matter of time before that bad luck hit me. And boy did it hit me hard. Daddy pissed off some witch and so the old hag kidnapped me, locking me in a tower in the Shadow Citadel that even he and Mama couldn't get into. Well, what did you expect, really? It's the Shadow Citadel - as if it was going to be easy.
Blah blah blah, stuff happened; it's a long story. I'm sure you've heard it anyway - Aurora said it was all over the kingdom when it happened. Nothing's ever secret when you're a royal.
I was 18 when I went in, all blonde and (vaguely) innocent. I was 21 when I escaped. It wasn't completely horrible - I had some very fun times with the witch's maid. What a pretty thing she was too. She'd visit me every day, bring me meals. Oh the things that girl taught me... Ahem. Where was I?
Anyway. Things weren't the same as before I went into that tower. Obviously. You should have seen the look on everyone's faces as I rocked back up at the palace, blonde locks short, skimpy clothing, a tattoo. They almost didn't recognise me at first. Eric almost tried to flirt with me - honestly, that boy will flirt with any female. Lunette almost had me thrown out. Thank Gods for Mama - she recognised her own daughter all right. Can't say it didn't shock her though.
So I moved back into the palace with everyone, but I realised pretty soon that my old life bored me stiff. So I moved out. Had a few affairs. Alright, a lot of affairs. Both male and female. Enjoyed every minute of it. Eventually found out exactly what happened to that sweet girlfriend of mine after she helped me to escape that tower. Got the tear tattoo in her honour. Three guesses what happened. Brave wonderful soul, that girl.
I seduced a couple of soldiers, got them to teach me to fight. Flirted with Kiara - she gave me a permanent hair colour change. Brunettes always did have more fun. Convinced Nancy to hire me, but that was more of a result of her realising that with my fashion I'd have the tavern full any shift that I was working.
And so here I am, recalling my life story to you. Are you going to order? Yeah? What can I do you for? Wait... I'm not that kind of girl... Wait... Yes I am...
Being strong can be also feminine. I don't think feminine equals being weak. Being strong is very sexy.
Sanaa Lathan
Alias:
Calypso
Existing Member Who Referred You:
Me

Means of Contact/s:
PM, email.
Other Characters:
*takes deep breath to recite the list* Arielle, Alora, Alice, Fenix, Listte, Odile
Hello Lilth, I am James Mercer and you do seem to have a rather interesting life, also I know both your father and your sister, Aurora, give your sister my regards and tell your father to mark his day.



Posts

: 53



My, my, James Mercer. I almost didn't recognise you. I'll pass on your message to Aurora, but Daddy and I haven't been talking much of late so you might have to give him the message yourself. Your daughter is well, before you ask. Absolute darling, she is.
*chuckles* Being a rebel does do that to ones features, and that is wonderful news, only part I regret about this revolt is not being with her and Aurora



Posts

: 53



Hello Eoin. Good to see you are well. Lunebell rather misses you; she's asked several times if I've met you.
Well, y'know, she thinks I get around more than I actually do. So she probably was worried that we'd had some fun together. I assured her we hadn't.


Similar topics
---
Permissions in this forum:
You
cannot
reply to topics in this forum