Quick Navigation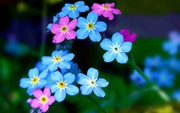 Rules andPlot
Introduction Model
Taken Characters & Their Faces
Canon List



Location Links:
Armonia's Sights
Armonia's Shops
City Outskirts
Sniegsmetsä Forest
Out Of Character
Vote For Us!


I know everyone noticed and knows where I am and what I'm doing... but I'd like to let you guys know that after March 5th, I will be less busy and will try to get back into my roleplaying mood which, honestly, broke up with me a couple of weeks ago.

Anyway, I'm preparing for that exam that's coming in March, so I won't be around at all anywhere anytime soon. Just wanted to let you know.
I miss you guys and my characters terribly, but some things are more important.

And to my twin: I'll reply to our topic when I get back or sometimes in between, when my roleplaying mood is back. I didn't forget about it, but you know the problem with replies when you're not the right mood...

I'll see you guys soon.
Lots of love

Michi
_________________
Your return will be just in time for the adorable Spring topic that I've prepared for when you come back :3 Fenix and Taryn couldn't go to the Midwinter ball, so instead they'll go to the Spring one

I wish you all the best for your exams, twin! I know that you'll ace 'em. Show that test who's boss!

And there's no rush with replies. As we've always said to one another, RL is more important and yes I of all people know what it's like to try and write when you're not in the mood.
As for our topic, I think it's actually my turn, so I will craft a reply for you sometime soon. Thankfully my muse is slowly returning for this place, which is brilliant.
Am missing you heaps and can't wait to have you back. The best of luck with that exam hun! *hugs*
_________________

Admin





Posts

: 146



Joining in with my best wishes!
Have fun with exams and kill them all!

*hugs*



Posts

: 51


Location

: Armonia



Thanks to both of you

*giant hugs* Only two days and then I'll be done with it... Tuesday is the day. I hope the questions won't be too hard.
I'll try and get my butt back online here a little more, also with Daegonna (really need to use her finally....)
now I'm going to see if replies are needed somewhere

_________________
Replies are a bit overdue from me for you. But that shall be fixed soon. Gotta sort my room out by Tuesday before my mother comes for 'inspection', but in the evenings my muse should be well enough to post. Sorry it's taking so long but after all the stress and drama of the past four months, it's been a bit hard to write 'sweet, kind and cute'. But that's all behind me now.

So, replies from me will start filtering in within the next couple of days. I will have to start my language studies up again sometime this week though. Gotta start getting ready for re-doing the papers I failed last time round.

If you're in the mood for Daegonna, wanna do something with her and Fenix? I figure they might be quite good friends since he'd visit her store regularly for potion supplies...
_________________

Admin





Posts

: 146



sure, I'd love action with her

haven't used her since I put her intro up, which is kinda sad, but then again, it was a time where I was busy with RL, too. But for now I have all march to RP with you guys, before it's getting busy again.

Maybe I'll stick around a little longer and start rp-ing up a storm if I can, maybe my Taryn might make it Poster of months this time

lol (not that I would battle for it, but would surely feel great to be up there in the member spotlight once

)
and don't you worry about replies, I know they'll be just fine when you get to them and I can wait. I have so many characters, it'll take some time to catch up everywhere and I'm sure I won't even bother to catch up everywhere... it always depends on my muse where I post and hang out

lately Chicago got my attention

_________________


Similar topics
---
Permissions in this forum:
You
cannot
reply to topics in this forum