Quick Navigation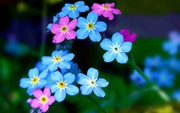 Rules andPlot
Introduction Model
Taken Characters & Their Faces
Canon List



Location Links:
Armonia's Sights
Armonia's Shops
City Outskirts
Sniegsmetsä Forest
Out Of Character
Vote For Us!


It has come to my attention that it has never been clarified by us admins which races/creatures are allowed in the world of Ziemia. So here is a list:


Humans

Elves

Dwarves

Faeries

Werewolves

Merfolk

Pixies

Human-Hybrids (e.g. human-elf, human-fairy, etc)

Nymphs

Races that live in Ziemia but outside of Armonia-center (either in the plains or beyond the mountains):


Sirens (out in Neptune Ocean)

Orcs

Goblins

Centaurs

Before joining with a magical character/creature, please make sure that you read
Magic And Her Rules
,
The Races And Magic
and
Religion in Ziemia
. The 'Magic And Her Rules' is especially important!
Other creatures are more than welcome as long as you explain who they are well enough. Run it by me first, and please no alien-like creatures - we're a fantasy site, not a sci-fi one.
Vampires are not allowed simply because we don't want this site to become something out of Supernatural or Twilight. Sorry about that.
_________________

Admin





Posts

: 146





Similar topics
---
Permissions in this forum:
You
cannot
reply to topics in this forum